Nov 04 2015

Research Briefing, November 2015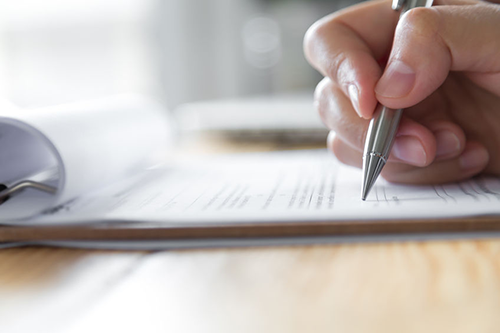 Each month, there is new, fascinating research emerging that provides practical insight into the intersector — the space where collaboration among government, business, and non-profit sectors enables leaders to share expertise, resources, and authority to address society's most pressing problems. To keep our readers up to date, we compile a monthly briefing that captures the newest research on cross-sector collaboration and publish it on our blog, with a focus on practitioners, who may be interested in the research, but lack the time or resources to extract takeaways that are truly meaningful to their work.
This month's briefing includes articles about:
multi-sector partnerships in regional health and resilience,

collaborative urban governance,
issues of trust in collaborative provision of EMS,
the proactive role business can play in cross-sector partnerships,
non-profit legitimacy in collaborations,
and organizational learning for government agencies in P3s.
---

"Multi-sector Partnerships for Health: 2014 Pulse Check Findings," ReThink Health
Of interest to: health practitioners and local public managers involved in bringing together partners for or financing cross-sector collaboration for regional health and resilience.
In this report, authors Jane Erickson, Jane Branscomb, and Bobby Milstein present findings from an online questionnaire completed by 133 representatives from multi-sector partnerships working to reimagine and redesign regional health and resilience systems. The authors' findings "reveal insights, possibly for the first time, into where and when these groups were formed; who participates; the scope of their visions and approaches; key successes and challenges; and how they finance their work." The authors' findings also suggest that "the number and diversity of sectors in a partnership can affect its purpose and progress, particularly if certain key constituents are absent." The authors suggest that individuals seeking greater inclusion engage area residents and colleagues, for example health insurers, philanthropies, businesses, and those in economic development, who are potentially important for progress, but who tend not to be involved in these partnerships.
This article speaks to a number of tactics from The Intersector Project's Toolkit, particularly those involved in the diagnosis stage of collaboration: Engage Potential Partners can help ensure you're choosing partners who have a stake in the issue at hand and aren't leaving out any key constituents, and Share a Vision of Success helps first-time collaborators define a common purpose. For examples of health partnerships that successfully engaged diverse cross-sector stakeholders, see our case studies Creating an Environment for Healthy Lifestyles in Brownsville and Increasing Cardiac Arrest Patient Survival in Georgia.
---

"Ideas and Collaborative Governance," Urban Affairs Review
 Of interest to: policymakers crafting language that fosters collaborative governance and urban practitioners in the fields of immigrant settlement, sustainable development, and workforce development.
Author Neil Bradford presents discursive localism as a framework for understanding collaborative urban governance, comprising government, business, and non-profit sectors. The discursive localism framework includes distinctive features, including "change agents who are boundary crossing civic entrepreneurs rather than partisans with explicit political affiliation or organizational loyalty, and policy innovations housed in governance entities at arm's length from traditional government departments." The author also discusses the role that ideas can play in motivating collective action and shaping governance. The way ideas are packaged, the author argues, has an impact on whether "particular incentives for collective action take hold that generate more or less support for collaborative governance." The author applies discursive localism to Toronto, Canada, and addresses change processes across the fields of immigrant settlement, sustainable development, and workforce development.
Our recently released report on Boston's Innovation District provides an in-depth look at an example of collaborative urban governance that was led by the public sector, but relied on support from the non-profit and business sectors. The Mayor's Office of New Urban Mechanics in Boston, formed concurrently with the development of the Innovation District, is an example of what the author describes as a government entity "at arm's length from traditional government departments," that has resulted in increased cross-sector collaboration and innovation, such as in our case study Providing Public School Bus GPS Information to Parents in Boston. For a tool that's particularly helpful in city-level collaborations and relates to the presence of "boundary crossing civic entrepreneurs" in discursive localism, see Recruit a Powerful Sponsor or Champion. Local leaders, from any sector, who put their support behind a collaboration can bring a level of credibility across sectors, which can allow for more effective informal governance to occur at the local level.
---

"Collaboration in Frontline Healthcare Delivery: Examining the Contractual Relationship Between Local Governments and Emergency Medical Services Agencies," The American Review of Public Administration
 Of interest to: public administrators and emergency medical service (EMS) managers engaged in crafting contracts for collaborative provision of EMS, and professionals involved in developing contracts for collaborative provision of other complex human services.
In this recent article, authors Daniel Bromberg and Alexander Henderson examine central questions connected to trust in the collaborative provision of EMS. The authors use a relational contracting framework to examine these questions of trust, and their findings indicate that "contract specificity, provider performance, and administrative professionalization influence trust in these relationships."
Contractual partnerships between the public sector and private partners often don't involve the shared decision-making processes that are at the heart of intersector collaboration. By sharing discretion, allocating decision-making authority based on each sector's expertise, each partner can develop a stake in the collaboration and increase its chances for success. Establishing a governance structure can also lead to increased trust among cross-sector partners by resolving actual or perceived power imbalances that can arise due to a disparity in each sector's resources and contributions.
---

"Business as a Collaborative Partner: Understanding Firms' Sociopolitical Support for Policy Formation," Public Administration Review
 Of interest to: policymakers and managers in public administration who seek business partners, along with leaders in the business sector pursuing partnerships with the public sector.
Authors Youngsung Kim and Nicole Darnall combine scholarship from management sciences with literature in public administration and public policy to discuss "four types of business responses to proposed regulations based on degrees of political activity and social responsiveness: defensive, reactive, proactive, and anticipatory." The authors claim proactive firms are "more likely to be valuable collaborative partners with policy makers and public managers" because "their engagement may avoid costly stalemates that frequently hinder policy making and help develop cost-effective, flexible policy approaches to complex social problems."
In the collaboration that led to the creation of the Pathways in Technology Early College High School (P-TECH), IBM played a very proactive role in working with the New York City Department of Education and The City University of New York (CUNY). The partnership arose to tackle a job skills gap in the STEM field — Companies like IBM needed skilled workers, but didn't have the expertise to provide the necessary education. In addition to providing the leadership that was the catalyst for this collaboration, IBM played a key role throughout, contributing their technical expertise in curriculum planning and providing P-TECH students with speakers and internships to enhance their STEM education.
---

"Better Safe Than Sorry: Non-Profit Organizational Legitimacy and Cross-Sector Partnerships," Business and Society
 Of interest to: non-profit leaders considering partnerships with businesses.
Author Heidi Herlin illuminates the possible effect of cross-sector partnerships on non-profit organizational legitimacy and provides advice for non-profit organizations on how to "avoid running into a legitimacy crisis." The author develops five theoretical propositions based on "existing theory on cross-sector partnerships, organizational legitimacy, and identity" and utilizes data from 257 survey responses and seven interviews in a case study of a Finnish social welfare organization. The author's findings suggest that "engagement with companies may threaten non-profit legitimacy by challenging core values and identity traits." The author finds that "legitimacy risk is particularly serious for integrative partnerships compared with philanthropic and transactional partnerships" due to power imbalances favoring the company. The author points to the complicated nature of this dynamic, as integrative partnerships are seen as favorable due to their greater societal impact and capacity to create joint innovations. The author suggests "safer options" such as "short-term, project-based partnerships managed and controlled by the NPO" but notes that brand licensing is a high-risk option. Importantly, the author suggests that non-profit organizations should "select companies with similar values" as cross-sector partners.
It's important to consider the suitability of potential cross-sector partners during the diagnosis stage of collaboration, in a step our Toolkit refers to as Engage Potential Partners. It's during this stage that non-profits can put in the effort to find companies with similar values, as it will pay off further down the road in the collaboration by lessening the risk of losing their legitimacy. For an in-depth look at negotiating conflicts of interest that can arise in cross-sector partnerships, specifically when public health organizations collaborate with food and beverage industry partners, see our analysis of recent research on cross-sector partnerships in public health fighting obesity and noncommunicable diseases.
---

"Developing Government Expertise in Strategic Contracting for Public-Private Partnerships," Journal of Strategic Contracting and Negotiation
Of interest to: public managers involved in crafting contracts with private-sector partners.
In this article, authors Eric Boyer and Kathryn Newcomer explore the "processes and practices by which government develops knowledge in contract design and implementation." By examining data from two U.S. state agencies, they identify ways public managers can use their existing skills to improve their approach to contract-based public-private partnerships. Boyer and Newcomer suggest that conflict between public and private interests is not only contract-related, but also exists "in the battle for ideas that inform government decision making." They call for management reforms that will help lead to "a climate amenable to organizational learning" related to public-private partnerships.
Public-private partnerships can be risky for the public sector, so developing and sharing organizational knowledge within and among government agencies can help make P3s more successful. One way public managers can ensure that organizational learning is occurring in government agencies is to share the story of the collaboration. Sharing results and insights into the collaboration's process creates transparency and allows others to learn from, and potentially replicate, the initiative. It's important to not only share the success stories, but also the failures, as they can illuminate what went wrong and teach others what to pay particular attention to in future collaborations — such as power imbalances, which have the potential to derail a public-private partnership.