Mar 16 2016

Research to Practice: Engaging citizens to improve outcomes of public-private partnerships in transportation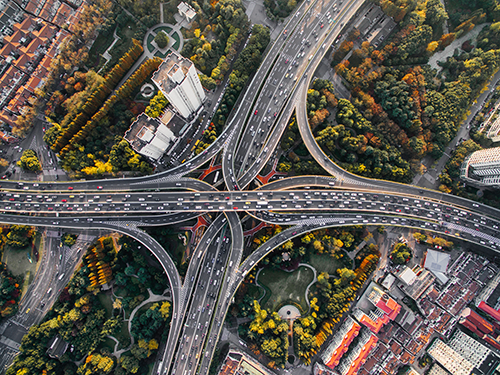 Download PDF

In their recent article, "An Empirical Examination of Public Involvement in Public-Private Partnerships: Qualifying the Benefits of Public Involvement in PPPs," in the Journal of Public Administration Research and Theory, Eric Boyer, Professor of Public Administration, David Van Slyke, Associate Dean and Chair of Department of Public Administration and International Affairs, and Juan Rogers, Professor of Public Policy, investigated the role and impact of citizen engagement in transportation-focused public-private partnerships (P3s) in the United States — cross-sector collaborations involving state and local transportation departments, private investors, designers, and construction firms.
Previous literature on this topic suggests that the public sector engages with citizens only when and to the extent that it is required to do so. In their research, however, Boyer, Van Slyke, and Rogers found that both the public and private sectors viewed public involvement as valuable beyond simply fulfilling a requirement, with the public sector often going above and beyond in citizen engagement. Why is this the case? Through surveying experienced practitioners from both sectors, the authors found that citizen involvement during planning stages of transportation P3s contributed to better project outcomes and the delivery of quality services.
In a recent conversation with The Intersector Project, Boyer shared that citizen engagement provides "an instrumental performance-related benefit" beyond satisfying citizens' right to have a say in their government — a benefit that transportation decisionmakers can see in their results. P3s in transportation involve substantial investments of public and private resources, so their success is crucial. But the success of these projects relies heavily on citizen use. For example, if fewer citizens than anticipated use toll roads or a new transit line built by a P3, the partnership does not make its money back. Public involvement ensures that partners are receiving what Boyer refers to as a "localized user perspective," which can contribute to a successful project that is useful to the community.
While this article focuses primarily on public-private partnerships in transportation, the authors' findings are relevant to any collaboration where success depends on citizen use, from public planning projects like local parks and pedestrian zones, to client services, like programs for the homeless or child services.
Takeaways for Practitioners
Discuss each partner's goals for what they want to learn from the community and involve citizens early on in the planning process. The authors found that the most useful information citizens can provide is information about local conditions. Partners in transportation projects often make early key decisions about their projects based on design expertise or research, which are important aspects of project design, but which don't always take into consideration how a particular community will use their project. This can potentially leave partners with a finished product that doesn't fit the community's actual needs. To gain this localized perspective and safeguard against failure, partners should engage the public early in the partnership, before many resources have been devoted to moving forward on the project.

Use web-based platforms to not only distribute project information but also to solicit community feedback, in addition to holding traditional public meetings or hearings. Instead of simply presenting information about a project to the public through a website, partnerships should ensure that they're creating avenues for the public to engage with their plans. Two-way communication allows public and private partners to benefit from localized user perspective by learning how citizens will actually use the outcome of the P3. In order to receive a wide breadth of responses, it's helpful to make use of both in-person meetings and web-based platforms. Public meetings provide a unique opportunity for in-person user feedback, while web-based platforms allow a collaboration to reach the citizens who typically will not show up for a public meeting.

Form cross-agency communities of practice to improve public-sector expertise in partnering with private entities. The authors found that while citizen engagement was helpful in providing information about local conditions, it did not result in an improvement in public-sector expertise or a mitigation of power imbalances between the public and private sectors — problems that can often lead to P3 failure if not properly addressed. To improve public-sector expertise, P3s "will need to look beyond citizen-generated input, to include sources like … administrators from other agencies that have had more experiences with PPPs."

For Further Reading
Further reading and useful tools for partnerships include:
From The Intersector Project Toolkit:

Other resources: