Apr 29 2016

Lessons in recruiting a powerful sponsor or champion from Rocky Flats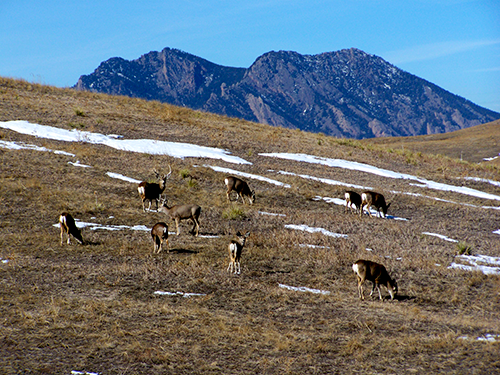 The Rocky Flats Plant in Golden, Colorado, produced every plutonium trigger for U.S.-made nuclear warheads since the 1950s. But a 1989 raid by the FBI put a stop to the site's nuclear production, its operators later pleading guilty to criminal violations of environmental law. Five years later, Rocky Flats sat unused and badly contaminated. The Department of Energy (DOE) called the site "one of the country's most significant nuclear vulnerabilities," projecting that cleanup would take 70 years and cost $36 billion.
That same year, DOE awarded management of the cleanup to Kaiser-Hill Co. DOE, Kaiser-Hill Co., the Rocky Flats Coalition of Local Governments, and a non-profit Citizens Advisory Board — which included community, activist, and government representatives — worked together to ensure the cleanup effort met the needs of the community and federal regulations. In 2000, Kaiser-Hill and DOE agreed to a second, unique "closure" contract, which fast-tracked site cleanup to be complete by December 2006.
Recruit a Powerful Sponsor or Champion
As the Rocky Flats project progressed, Nancy Tuor, then Kaiser-Hill CEO, recognized that the divisive issue of cleaning up the nuclear site, along with its unique funding and contract structure, would require supporters in high places. She set out to recruit powerful allies who could both leverage their influence and supply their expertise — a tactic our Toolkit refers to as Recruit a Powerful Sponsor or Champion: the engagement of a person, a group of persons, or an organization committed to leveraging their influence, resources, and skills to assist the collaboration in achieving its objectives.
Sponsors and champions are distinct roles, each bringing unique benefits to a collaboration. Sponsors, while not usually involved in the day-to-day operations of the collaboration, provide prestige, access to networks, convening power, and can mobilize financial and non-financial resources to support the collaboration. Champions, who often are involved in the day-to-day operations of the collaboration, typically offer expertise on the issue targeted by the collaboration and/or processes that are critical to the collaboration's effort. In either case, these well-respected, influential individuals or organizations can provide access to resources, lend legitimacy and prestige, and attract public attention.
In the case of Rocky Flats, the Kaiser-Hill leadership team set out to hire two well-respected environmental leaders — Dave Shelton, who previously led Colorado's hazardous waste program, and Melinda Kassen, former attorney for the Environmental Defense Fund — to help them develop a strategy that would engage all stakeholders. Nancy then identified the need to engage local governments as a way to amplify voices of citizens who were interested in a safe, community-friendly cleanup, so Kaiser-Hill recruited Lt. Gov. Gayle Schoettler, who worked with local government leaders to convene the Rocky Flats Coalition of Local Governments. This organization became instrumental in developing a scope of work that met the safety needs of surrounding communities. Nancy also engaged Colorado Forum Director Gail Klapper, who recruited Senator Wayne Allard to set Rocky Flats closure as a top priority. He protected contract funding and pushed the Rocky Flats agenda with DOE throughout the process.
Other collaborations can learn from Rocky Flats and enlist a sponsor to build perceptions of legitimacy and prestige, to develop relationships with constituencies or stakeholders that are key to the collaboration's goals, or to gain access to additional financial and/or non-financial resources. Collaborations may enlist a champion to provide needed expertise, increasing perceptions of credibility among partners and external stakeholders. If the collaboration does not involve sponsors or champions, it misses the opportunity to benefit from the unique influence, resources, and skills that these individuals and organizations provide, ultimately limiting its capacity.
A Successful Cleanup
Kaiser-Hill completed physical cleanup of Rocky Flats in October 2005, more than 50 years ahead of projections and 14 months ahead of the contracted target. Since 2007, the former nuclear weapons plant has been managed by the U.S. Fish & Wildlife Service as a National Wildlife Refuge, home to herds of mule deer and elk, along with the threatened Preble's Meadow Jumping Mouse.
Recruit a Powerful Sponsor or Champion is one of several tactics partners employed to clean up Rocky Falts. To learn more, read our case study, "Turning a Former Nuclear Weapons Plant into a Wildlife Refuge."
For Further Reading