Nov 09 2015

Lessons in recruiting a powerful sponsor from the Bethlehem Steel Plant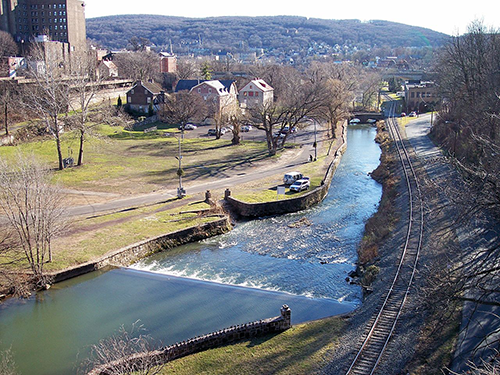 From The Intersector Project Case Library: Community and Economic Revitalization in Bethlehem
Pennsylvania's Bethlehem Steel Plant closed in 1995, leaving an abandoned 1,800-acre industrial site comprising 25 percent of Bethlehem's land. The redevelopment of the country's largest privately owned brownfield – a site formerly used for industrial purposes that can be repurposed once hazardous waste or pollution is cleared – presented the City of Bethlehem with a challenging opportunity. The plant was located in Bethlehem's South Side, a neighborhood with a median household income of $23,000, where 28 percent of the residents live below the poverty line. As part of the overall Bethlehem Steel Plant redevelopment project, the City worked with Bethlehem Steel and several investors to develop a plan to convert a 135-acre plot for both commercial and cultural use, resulting in a development site known as Bethlehem Works.
When the first plan, which was anchored around an industrial museum, failed to generate strong interest, former Director of Bethlehem's Community and Economic Development Department Tony Hanna, along with Mayor John Callahan and others, proposed a partnership with casino conglomerate Las Vegas Sands, a local arts NGO, and the Department of Community and Economic Development to plan and design the site to feature a casino, conference center, hotel, outlet mall, and a new arts and cultural center. The casino and its environs generate new revenue and provide jobs, while the SteelStacks arts and cultural center offers modern, cultural programming together with community education and outreach initiatives.
In developing the site, John Callahan used his position as the Mayor of Bethlehem to help connect stakeholders and to voice his support for gaming as a necessary step for generating development revenue to community groups. The Mayor presented the casino as the driving force to fulfill the development vision that the town supported. While the community's initial response to creating a casino was roughly 50-50, when the issue was framed as helping to carry out historical preservation and community projects such as SteelStacks, approval rose to roughly two-thirds. As a supporter of arts and culture as an engine for economic development, Mayor Callahan positioned the collaborative development as a way to draw creative types to the community, which would advance the area's continuing transformation.
In engaging Callahan as key to the cause, collaboration partners employed a tactic The Intersector Project Toolkit refers to as Recruit a Powerful Sponsor or Champion – the engagement of a person, a group of persons, or an organization committed to leveraging their influence, resources, and skills to assist the collaboration in achieving its objectives. Well-respected, influential individuals (like Callahan) or organizations can provide access to resources, lend legitimacy and prestige, and attract public attention.
As part of an overall revitalization, SteelStacks and the Sands Casino have generated income, jobs, artistic programming, and community programming in the South Side neighborhood, signaling a successful piece of Bethlehem's revitalization plan. The collaborative planning process, coupled with a tax-fueled financial plan, resulted in the revitalization of 135 acres of the former Bethlehem Steel Plant, including its historic buildings. Within a larger development project, which also includes a roughly 1600-acre commerce center, the Bethlehem Works site offers new life to the steel plant combining arts and culture with commerce and entertainment. A 2012 report published on 13 cities by the Federal Reserve Bank of Philadelphia noted that Bethlehem had the highest median household income, the lowest poverty rate, the lowest violent crime rate, and the second lowest unemployment rate.