Oct 19 2016

Discover the latest insights into cross-sector collaboration in a new section of our website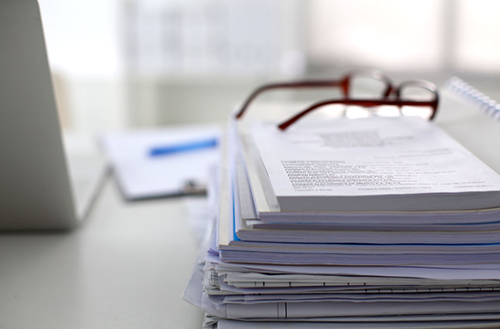 When The Intersector Project originally launched our website, our vision was for the site to be a platform for those practicing, researching, or interested in the topic of cross-sector collaboration to browse through and use our freely available resources — from our Toolkit for Intersector Collaboration to our Case Library to our blog. Since that time, our work has expanded to build on our research philosophy — Our approach is to produce resources that address key research questions and practitioner needs in the field, as well as to draw attention to the increasing amount of scholarly and applied research work from others on this topic. We want our network of practitioners and scholars to be able to easily find and use these insights, so we're happy to direct you to our new Research section.
 Presenting Actionable Takeaways from Recent Research
First up in the section, you'll find features from our Research to Practice series. We first launched Research to Practice in May 2015, building on our commitment to connecting research to practice by producing content that brings both groups together. Academic research often holds knowledge that can benefit the many practitioners working in cross-sector collaborations. For each Research to Practice piece, we examine a recent scholarly article related to cross-sector collaboration and interview its author(s) to highlight key facts, actionable takeaways, and additional resources practitioners can turn to for guidance in their cross-sector work.
One recent piece looks at the role foundations can play in partnerships for community health; another asks the question "Does cross-sector collaboration really produce better results?"; another piece looks at specific strategies those involved in public-private partnerships can use to engage citizens in their projects. We invite you to explore these pieces and others to discover takeaways that are relevant for your work. We have also published each of these features as a downloadable PDF for our readers to use and share.
 Rounding Up the Latest Insights
Each month we also produce a Research Briefing, which captures recently published research related to cross-sector collaboration for scholars whose own thinking can benefit from staying current on progress in the field and for practitioners who are interested in research that may be helpful to their cross-sector work. These monthly roundups are now available all in one place in our Research Briefing section. Our latest briefing includes articles about the connection between public value creation and collaborative innovation; university-industry collaborations; the evolution of the collective impact framework; and more.
Inviting Researchers to Share Their Thoughts
Next you'll find our Researcher Insights section. When we come across interesting and relevant scholarly work in the field of cross-sector collaboration, we often invite the author to distill that research for our practitioner audience, highlighting the key components of their work that most resonate in a real world context. Here you'll find insightful pieces on topics such as designing partnership agreements, communicating power dynamics, and innovation in P3s. We continually invite scholars to submit their work to this section — If you're a researcher who'd like to write about your work on cross-sector collaboration for a practitioner audience, please contact us at communications@intersector.com.
 Highlighting Our Original Reports
Last fall we released our Boston Innovation District report, which looks at the role of collaboration across the business, government, and non-profit sectors in the development of one of the country's most talked-about innovation districts. Our hope for this report is that it illuminates how other public-sector officials can work with business and non-profit partners to creative innovative economic development strategies. This year, we've been working on several other research projects related to the diagnosis, design, implementation, and assessment of intersector collaboration, including projects examining the role of philanthropy in advancing cross-sector collaboration, exploring how the press covers collaboration, and considering how the public thinks about cross-sector collaboration. You'll be able to find all of our latest reports in the Research section, as they're released.
The Intersector Project is committed to creating accessible, credible, and practically valuable resources and research that are publicly available in full through our website. We hope you'll spend some time browsing these new and improved sections to find knowledge that can help improve your cross-sector thinking and practice.