Jul 21 2016

Research to Practice: What drives innovation in public-private partnerships?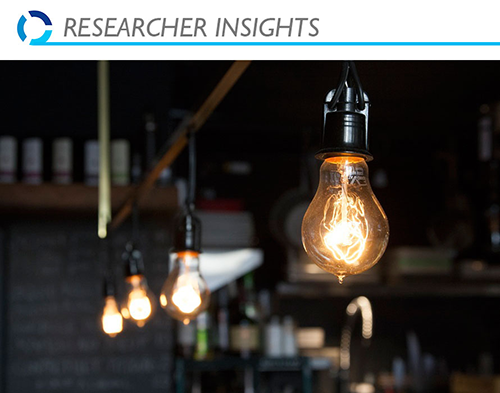 By Lena Brogaard
Innovation is often assumed a normative good — something to strive for in the public sector and the answer to the, by now, well-known challenges of rising public expenditure and complex social and demographic problems. Increasingly, cross-sector collaboration is considered a key method or model for creating the innovative products and services demanded or required to address these growing challenges. By combining competencies, knowledge, and resources across the public and private sectors, public-private partnerships (PPP) are expected to lead to innovative and more cost-efficient solutions that will benefit businesses, public organizations, and citizens.
But whether innovation partnerships are always the answer or if there is a risk of unwanted changes or unintended effects from innovation is rarely considered. Innovation is a risky and uncertain process, which makes innovation partnerships difficult, as the end result or final product or process is not certain or known from the beginning. Moreover, partnerships are complicated; despite good intentions among partners, success is not easily achieved, as it can be both driven and inhibited by the differing interests, rules, and norms among multiple partner organizations.
The problem of perceiving innovation as inherently good is that it becomes an implicit or explicit goal in partnerships without further specification of what it is or how to achieve it. Although I do not contest that PPPs have the potential to create innovation and improve public services, I encourage and practice empirical evaluations of innovative outcomes in partnerships, defining innovation as the development and implementation of new ideas, products, and practices. I.e. an innovation holds the potential to improve public services when it is put to use in the public sector.
Whether innovation partnerships are always the answer or if there is a risk of unwanted changes or unintended effects from innovation is rarely considered.

In my research, I evaluate a type of PPP specifically oriented toward public innovation within healthcare and social services, also referred to as public-private innovation partnerships (PPI). While some PPPs revolve around long-term infrastructure projects or urban development, the purpose of a PPI is to foster collaboration between public entities and businesses to develop new services and technologies for use in the public sector. These innovation partnerships range from just two organizations to multiple partners that develop new products and processes, e.g. a communication device for homecare and nursing homes that is meant to improve the workflow of the employees.
In a comparative study of PPIs in healthcare and eldercare in Denmark, I set out to explore the conditions that contribute to innovative outcomes by comparing several cases — two where innovation was achieved, resulting in benefits for both the public and private partners, and two where innovation was not achieved. Success was based on whether the partners had developed and implemented the intended solutions.
The study demonstrates that partnerships do indeed constitute complex settings where a combination of different conditions is necessary to create added value. First, in those PPIs where innovation was achieved, regulatory barriers such as complicated procurement rules were facilitated by competent project management and mutual trust among the partners, which reduced uncertainty and the need for complicated contracts.
Moreover, the partner organizations' risk willingness, staff and management support for the partnership, and management decision to invest despite uncertainty about the end-result became key drivers. For instance, in the two successful cases, the participating public and private organizations took a risk and invested their own resources in the partnership, whereas the two unsuccessful cases were largely based on seed money from foundations and other external sources which implied a rather inflexible budget and lack of ownership.
The problem of perceiving innovation as inherently good is that it becomes an implicit or explicit goal in partnerships without further specification of what it is or how to achieve it.

Finally, committed individuals linked by a common goal and trust contributed to successful development and implementation of new solutions by overcoming conflicts and keeping up motivation through the long and demanding process.
Although Denmark is a Scandinavian country characterized by a large public sector, high taxes, and an extensive welfare system, the challenges facing the public sector and the use of innovation and cross-sector collaboration are similar to current trends across Europe and the United States.
With this cross-country learning potential in mind, I conclude with a few key points from my research, which might be a helpful reminder to already experienced partnership practitioners or of use to public organizations and businesses considering a collaborative approach to innovation:
Clarify any regulatory or contractual issues, e.g. intellectual property rights, at the beginning of the innovation partnership to avoid conflicts later on.
Ensure risk-willingness (including financial risks) and support from involved staff and top- and mid-level management in the partner organizations.
Build up strong collaborative relations based on a common goal and trust through face-to-face dialogue and other forms of communication — Personal relationships are important.
Ensure participation from committed individuals with task-relevant skills such as practical and area-relevant knowledge, prior partnership experience, or technical and innovation training.
---
The blogpost is based on: Brogaard, Lena. 2015. "Drivers and Barriers in Public-Private Innovation Partnerships (PPI) in Healthcare and Eldercare in Denmark". Politica 47 (4): 541-560. [Article in Danish].
Lena Brogaard is a PhD Fellow at Roskilde University in Denmark, where she is a part of the Roskilde School of Governance at the Department of Social Sciences and Business. She has previously been employed at the Danish application-oriented research institute KORA. Lena's research focuses on different types of drivers, barriers, and outcomes in PPPs within different policy areas based on quantitative and qualitative methods. Lena's work represents both single and comparative partnership and country studies. Recent publications include a co-authored article on institutional support of PPPs in 19 European Countries in the Journal of Comparative Policy Analysis.