Sep 04 2015

Weekly Briefing August 31 – September 4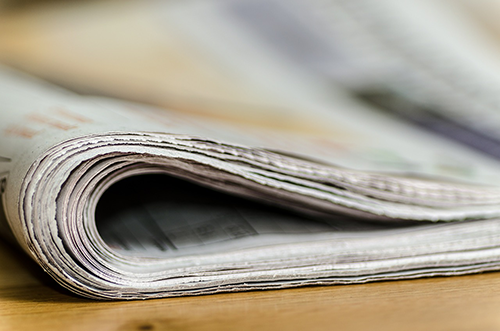 Every week, there are new intersector collaborations surfacing across the United States and new, fascinating research and commentary that provides insight into the intersector — the space where collaboration among government, business, and non-profit sectors enables leaders to share expertise, resources, and authority to address society's most pressing problems. To keep our readers, practitioners and researchers alike, in the know, we compile a weekly briefing that captures these insights, and we publish it here, on our blog, every Friday. If you like this briefing, you should sign up for our newsletter for more in depth coverage of the intersector.
DoD announces award of new flexible hybrid electronics manufacturing innovation hub in Silicon Valley
We saw many stories this week of a new Department of Defense-initiated initiative that promises to engage the business and non-profit sectors in advancing "flexible technology": "As part of the Department of Defense effort to partner with the private sector and academia to ensure the United States continues to lead in the new frontiers of manufacturing, Secretary of Defense Ash Carter will announce today that the Obama administration will award a Manufacturing Innovation Institute for Flexible Hybrid Electronics to a consortium of 162 companies, universities, and non-profits led by the  FlexTech Alliance."
USDA pledges additional $211 million in sage grouse protection funds
The USDA announced this week that it will invest $211 million over the next three years in its 11-state, public-private partnership conservation effort to save the greater sage grouse. The initiative involves farmers, conservation groups, and others. For other examples of the USDA driving forward collaborative initiatives, see our past blog posts, USDA awards funds to cross-sector partnerships across the U.S. and Cross-sector partnership works to improve Delaware River Watershed.
Visionary project led by UC-Riverside, SolarMax Technology, government, and industry partners points the way to solar's future
This cross-sector collaboration among industry, education, and government "demonstrates how solar can not only be used to power facilities and vehicles – but, also be put back into the power grid through battery storage. That capability hints at a future in which abundant reserves of clean, green solar energy could be used to supplant power now emanating from fossil fuel-burning plants." For an example of a ground-breaking cross-sector collaboration in solar technology, see our case study Financing Clean Energy in Berkeley.
Data as a Tool for Change
We've written before about Spark Policy Institute's Tools for Social Innovators. After a short break this summer, Spark has released its newest toolkit, Data as a Tool for Social Change. "Data can bring a new perspective to the decision-making process, going beyond what people in the room know intuitively. With the right approaches and practices, data can help inform decisions and amplify impact thus better enabling us to get to that meaningful change. This toolkit is designed to help you determine which questions to ask in order to get the data you need and how to use data to take action. It also outlines several tools you can use to learn from data."
Corbin Hill Road Farm Share: a hybrid food value chain in practice
This is a good read for understanding how cross-sector collaboration can play a role in supply chains. "The case study shows that the involvement of community-based nonprofits is key to creating a food production and distribution system that engages a wide range of stakeholders, fosters shared governance and transparency, empowers consumers, and benefits regional farmers."
Applying an equity mirror to collective impact
In case you missed this excellent read from Paul Schmitz on the Collective Impact Forum this week: "There has been increasing buzz about 'equity' and 'racial equity' in the nonprofit and philanthropic sectors and among cross-sector collective impact efforts. This is a good thing and our nation's persistent and rising racial and economic disparities demand it … " For another take on equity in cross-sector collaboration and collective impact, see our blog post, Centering equity in cross-sector collaborations.