Aug 28 2015

Weekly Briefing, August 24 – 28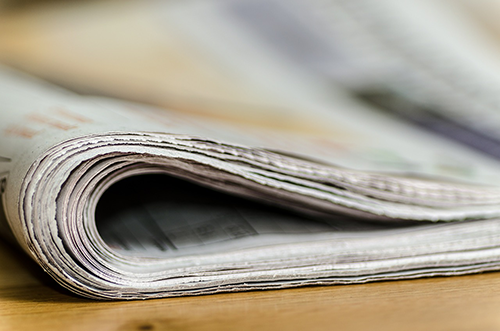 Every week, there are new intersector collaborations surfacing across the United States and new, fascinating research and commentary that provides insight into the intersector — the space where collaboration among government, business, and non-profit sectors enables leaders to share expertise, resources, and authority to address society's most pressing problems. To keep our readers, practitioners and researchers alike, in the know, we compile a weekly briefing that captures these insights, and we publish it here, on our blog, every Friday. If you like this briefing, you should sign up for our newsletter for more in depth coverage of the intersector.
EPA announces grant funding to University of Maryland to support Regional Environmental Finance Center
The U.S. Environmental Protection Agency this week selected the University of Maryland as one of nine winners of a six-year grant to support a regional Environmental Finance Center. The center will work with state and local governments, tribes, utilities, and communities and serve as a "regional hub" to support communities in "finding creative solutions for financing environmental activities, such as upgrading water infrastructure, establishing public-private partnerships and increasing energy efficiency and sustainability." For other examples of the EPA working across sectors or enabling cross-sector collaboration in local communities see our recent blog posts on the SmartWay program, the Buffalo River Restoration Partnership, and the Resilience AmeriCorps pilot.
Guest Opinion: Innovation, collaboration can maximize education impact
In Idaho, the Educate Idaho Network has drawn together partners from across sectors to promote education and career readiness in the state. "Our membership represents the state's K-12, higher education, business, policy, early childhood education, and non-profit communities, thereby providing coordination among sectors that may not interact during a typical day. Our goal is to serve as the statewide network of resources promoting education and career readiness for success along the full continuum of learning." For other education-related initiatives involving cross-sector partners, see our case studies on New York's P-TECH and on the AVID program in San Diego.
New Orleans has a new resilience plan
Cross-sector partners in New Orleans this week released Resilient New Orleans, a policy agenda that calls for 41 actions in three broad areas: environment, city services, and social and economic equity. "The strategy is a joint effort between the City and the Rockefeller Foundation's 100 Resilient Cities initiative, which provides New Orleans with connections to public and private partnerships as well as funds to employ a Chief Resilience Officer. Over 100 community leaders and stakeholders also contributed to the plan, including representatives from local institutions such as the Lower Ninth Ward Center for Sustainable Engagement and Development, the Neighborhoods Partnership Network, and the Institute for Women and Ethnic Studies."
Department of State, UVA Darden School, and Concordia announce finalists for 2015 P3 Impact Award
We were excited this week to see the release of the finalists for the 2015 P3 Impact Award, which recognizes model public-private partnerships (P3s) from around the world. The award program is a joint initiative of The Secretary's Office of Global Partnerships at the U.S. Department of State, the Institute for Business in Society at the University of Virginia Darden School of Business and Concordia.