May 18 2015

SmartWay collaborates to improve fuel efficiency and reduce environmental impact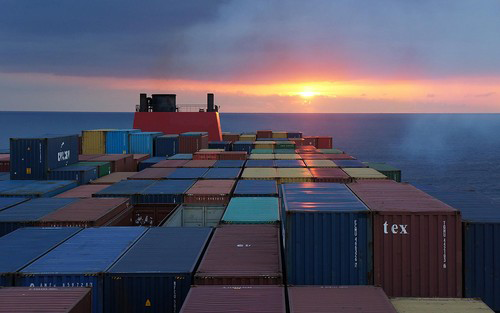 At The Intersector Project, we highlight recently established intersector collaborations that show promise in helping to tackle some of the most insidious problems facing American society. In today's post, we highlight SmartWay, a public-private partnership that has been successfully working with Fortune 500 companies for the last 11 years to reduce the environmental impact of transporting goods.
Over the last decade, SmartWay has accomplished several goals including:
Saving 121 million barrels of oil — equivalent to taking 10 million cars off the road for a year
Reducing expenditures on foreign oil by facilitating more efficient consumption of locally sourced oil
Saving U.S. businesses $16.8 billion dollars by assisting them in reducing operational costs
SmartWay is a market-driven public-private partnership that was established by the United States Environmental Protection Agency (EPA) in 2004. The partnership focuses on disseminating fuel-saving practices by developing measures that incentivize the monitoring and reduction of fuel usage. Partners commit to conducting a yearly environmental analysis to track their progress, and those who successfully meet their reduction goals are publicly recognized. SmartWay also works to accelerate the adoption of fuel-efficient, advanced technologies to reduce adverse environmental impacts and directs efforts to raise awareness among industry leaders of the harmful pollutants expelled during the movement of goods.
Over the last decade, SmartWay  has grown to include more than 3,000 companies committed to improving fuel efficiency and reducing their environmental impact. Participating SmartWay partners include the EPA, small and large trucking companies, rail carriers, commercial manufacturers, retailers, and other federal and state agencies.
The SmartWay program has four main components:
Smartway Transportation Partnership: Partners commit to benchmark operations, track fuel consumption, and improve performance on an annual basis.
SmartWay Technology Program: Assists freight companies in identifying and testing new, fuel-efficient technologies that reduce emissions
SmartWay Vehicles: Ranks light-duty cars and trucks based on their environmental performance to encourage their use by industry professionals
SmartWay International Interests: A program that offers guidance and resources to countries that are considering establishing similar freight sustainability programs
By leveraging these various program components, the partnership is able to educate professionals in the transportation field on innovative technologies and actively improve operations in the essential transportation industry. Overtime, the SmartWay partnership has strengthened and continues to attract champions and add partners to its roster, building longevity and impact.