May 13 2016

Weekly Briefing, May 9 – 13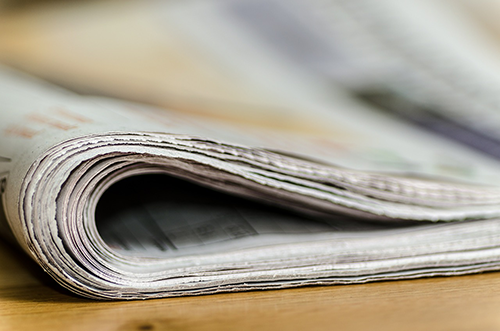 Every week, there are new intersector collaborations surfacing across the United States and new, fascinating research and commentary that provides insight into the intersector — the space where collaboration among government, business, and non-profit sectors enables leaders to share expertise, resources, and authority to address society's most pressing problems. To keep our readers, practitioners and researchers alike, in the know, we compile a weekly briefing that captures these insights, and we publish it here, on our blog, every Friday. If you like this briefing, you should sign up for our newsletter for more in depth coverage of the intersector.
STEAM education gets a remaking leg up in Pittsburgh
This  profile of the Remake Learning Network, a Pittsburgh-area coalition of more than 250 "schools, libraries, museums, businesses, foundations, preschools, after-school providers, and non-profits," comes from Nonprofit Quarterly. The cross-sector initiative aims to advance innovative models for digital-based teaching and project-based learning in STEAM education — science, technology, engineering, arts, and mathematics. For an example of sectors coming together to improve STEM education, see our case study on P-TECH, Preparing Students for STEM Jobs in New York City.
Collaboration and collective impact: How can funders, NGOs, governments, and citizens achieve more together?
In this blog for Collective Impact Forum, Geoff Mulgan, CEO of UK-based Nesta, discusses several aspects of cross-sector collaboration including why it matters, the challenges, the role of government, and more. On the role of government, he writes: "For most social problems government is likely to be better suited (in theory) to acting on the problem, having an order of magnitude more resources, more legitimacy, and more information. But this primacy can become a problem if government is inflexible, wedded to old solutions, or poor at partnering." He also warns, "Precisely because collaboration is obviously a good thing it risks being talked about uncritically."
Cross-sector collaboration: the train to community impact
This blog post on cross-sector collaboration comes from a graduate student at ASU's Lodestar Center for Philanthropy & Nonprofit Innovation. He touches on common issues in cross-sector collaboration (differing institutional logics, power imbalances) and components of successful cross-sector collaborations (purpose, process, people, and more).
San Francisco's Superpublic: cross-discipline working space to target city challenges
"Collaboration has a new home in San Francisco," begins this article in GovTech about Superpublic, a new co-working space that fosters cross-agency and cross-sector collaboration to address San Francisco's biggest challenges. "Of course San Francisco has many open innovation facilities, incubators and co-working spaces, but there's never really been one whose purpose was to bring people together from different agencies within a city government, and between federal, city, and state government, and with both startups and companies to work together on problems," explained City Innovate Foundation Chairman Peter Hirshberg.
People need jobs. Factories need workers. Busing, a love story.
This piece in Bridge Magazine, from the Center for Michigan, discusses a tri-sector initiative in Flint that connects residents without cars to jobs in Livingston County: "This public-private partnership is not the first time the Mass Transit Authority in Flint has transported workers between the city and Livingston County. But the success of the effort has drawn interest from other companies and reignited a conversation in Livingston and across Michigan about how innovative transportation projects can help businesses trying to fill jobs along with lower-income workers who don't otherwise have access to consistent transportation."
City reps talk 6 big barriers to taking climate action
From Next City: "Two new analyses, released Thursday by C40 and the Compact of Mayors, examine the barriers cities face to taking climate action, with a particular look at how much power cities wield over their building sector." The C40 report examines six main challenge themes. We're most interested in #4: Engaging and collaborating with stakeholders in and outside of government, and #5: Forging an effective working relationship with the private sector. "Whether between levels of government; departments within city administrations; with the private sector; finance institutions or between mayors and urban citizens, barriers will only be overcome through mutual understanding and shared ambitions," details the report. See our blog post on the reports for further detail and an examination of one successful cross-sector initiative in New York City that overcame these challenges to make a notable difference in the city's air quality.