May 20 2016

Weekly Briefing, May 16 – 20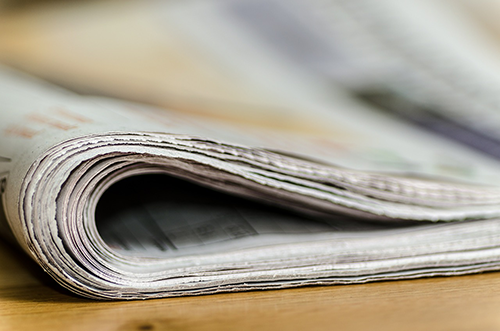 Every week, there are new intersector collaborations surfacing across the United States and new, fascinating research and commentary that provides insight into the intersector — the space where collaboration among government, business, and non-profit sectors enables leaders to share expertise, resources, and authority to address society's most pressing problems. To keep our readers, practitioners and researchers alike, in the know, we compile a weekly briefing that captures these insights, and we publish it here, on our blog, every Friday. If you like this briefing, you should sign up for our newsletter for more in depth coverage of the intersector.
Insights on collective problem-solving, part 3: complexity, categorization, and lessons from academia
This Q&A with Scott Page, the Leonid Hurwicz Collegiate Professor of Complex Systems at the University of Michigan, is from the MacArthur Foundation Research Network on Opening Governance. It speaks to collective problem-solving, and although it doesn't specifically address cross-sector collaboration, it holds several relevant insights on the topic. In addition to touching on a few tactics that relate to our Toolkit, Page speaks to the fact that although collective problem solving is crucial, it is not a core research topic for most academic disciplines, something we've noted in our Research to Practice work: "Collective problem solving crosses too many domains. It appears in economics, organizational behavior, engineering, psychology, sociology, neuroscience, computer science, engineering, and even ecology. Yet, it is not the main focus of any of these disciplines. No discipline has any reason to take leadership and none can ignore it. I think this is beneficial. It broadens the study of collective problem solving."
Public-non-profit-private partnership created to cleanup Vermont's waters
A new partnership between the Vermont Department of Environmental Conservation, Vermont's chapter of The Nature Conservancy, and Keurig Green Mountain, Inc. aims to address the water quality challenges in Lake Champlain. One of the collaboration's first goals will be to jointly develop the Clean Water Roadmap, a watershed management tool that will help prioritize water quality projects across Vermont. Our blog post on the initiative was published earlier this week.
Hybrid center aims at exponential impact on Philadelphia neighborhood
Last Monday saw the opening of the South Philadelphia Community Health and Literacy Center, bringing together a pediatric primary care center operated by the Children's Hospital of Philadelphia, a City-operated health clinic, a branch of the Free Library of Philadelphia, and a City playground and recreation center. Funding comes from a variety of public and private organizations. This NPQ article shares a few highlights from a case study of the collaboration, including the "need to build an organization to support high-level decisions": "To realize the vision for the Center, the City and CHOP were required to develop infrastructure that would incorporate complex plans, budgets, agreements, regulations, and more."
Blending business and policy: Darden programs spur multisector collaboration
This piece highlights how UVA's Darden School of Business helps build bridges between sectors, especially through its Tri-Sector Leadership Fellows program. Said one alum: "I wanted a different way of thinking about how to solve various social and policy challenges. … The public and private sectors are indispensable to one another, but not a lot of people understand how both sectors work."
New group taking innovative approach to improving life for Rapid City citizens
This article from the Rapid City Journal profiles a new community-wide collective impact initiative in Rapid City, South Dakota, that aims to improve the city as a whole."The ultimate goal is to begin to work on how to make the whole social services network easier to navigate and more effective." The initiative began its work by creating a map of how all the services available to those in need in Rapid City are interconnected. The finished product is an impressive example of a network map that you can view here with password rcci2016.
It takes a village: the idea behind Memphis' anti-blight strategy
A group of 30 individuals from nine government agencies and the non-profit and private sectors created a new charter to start conversations around Memphis' blight problem, reports Governing. "'There's a new level of coordination and cooperation and focus,' said Steve Barlow, an attorney who helped write the charter and works part-time for the city. 'That to me is the most important result of this whole process.'" Blight is an issue that is particularly well-suited for solutions involving cross-sector collaboration, with the intersection of private owners, public regulation, and non-profit interests. See our blog post on Detroit's Blight Removal Task Force for another example of cross-sector stakeholders coming together to fight blight.
Congress eyes pay-for-success model for social services and public health
The Social Impact Partnership Act would bring the concept of pay-for-performance into the social and public health sphere. "Supporters say the legislation would empower states, local governments, non-profits, and the private sector to scale up evidence-based interventions that address the nation's most pressing challenges," reports the Smart Cities Council.