Jun 05 2015

Weekly Briefing, June 1 – June 5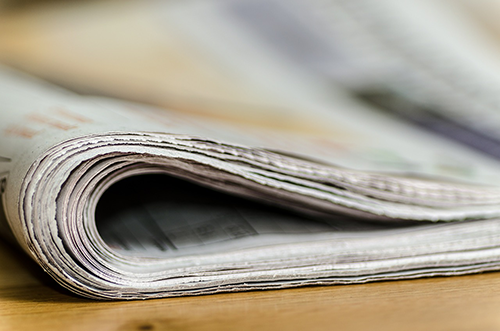 Every week, there are new intersector collaborations surfacing across the United States and new, fascinating research and commentary emerging that provides insight into the intersector — the space where collaboration among government, business, and non-profit sectors enables leaders to share expertise, resources, and authority to address society's most pressing problems. To keep our readers, practitioners and researchers alike, in the know, we compile a weekly briefing that captures these insights, and we publish it here, on our blog, every Friday. If you like this briefing, you should sign up for our newsletter for more in depth coverage of the intersector.
Adaptive Planning Toolkit from Spark Policy Institute
Spark Policy Institute, whose Tools for Social Innovators we've profiled on our blog, released this week a new Toolkit for Adaptive Planning. Writes Spark CEO and Research Director Jewlya Lynn, "Over the last decade, our team has spent a lot of time thinking about, experimenting with, and refining tools for planning in complex, adaptive settings. We have had the honor to apply these tools to many different types of problems, from behavioral health systems change to health equity to natural resources and climate change. More than any other toolkit, this one represents the combined knowledge of our team on what it really takes to find solutions to complex problems."
Zone of Impact: A school-based collective impact project in West Dallas, Texas, is yielding lessons on how to compile and use big data
This recent SSIR piece from Sacha Litman, Founder and Managing Director of Measuring Success, outlines tactics for leaders seeking to assess and understand the impact of collective impact initiatives. "Collective impact initiatives have been relatively successful at the "collective" part — at getting stakeholders around a table to build trust and to identify common goals," Litman writes. "But many initiatives have struggled when it comes to the "impact" part. How can the leaders of a collective impact effort determine whether they are truly helping to solve the large-scale problem that they have targeted?"
Introducing What's Working: Purpose + Profit
Ariana Huffington this week announced the launch of a new platform to share stories of shared value: "The shift in the way an increasing number of businesses see their role in the world has been one of the most exciting, promising and desperately needed developments of the past few years…That's why today I'm delighted to announce What's Working: Purpose + Profit, a new platform, sponsored by PricewaterhouseCoopers, that's putting a spotlight on the ways businesses are working toward solutions and widening the lens of their concern in ways that benefit not only the bottom line but their employees, their communities and the world at large."
Fund to Invest in Six Communities to Accelerate Education Impact
StriveTogether announced this week the first six communities who will receive support from the $15 million Cradle to Career Accelerator Fund, "designed to accelerate education-focused collective impact." Through the fund, cradle to career initiatives in Portland, Oregon; Dallas County, Texas; Tacoma, Washington; Racine, Wisconsin; Memphis, Tennessee; and Cincinnati, Ohio-Northern Kentucky will be able to "scale practices that achieve results for kids and capture lessons to support the work of other collective impact partnerships across the country."
Key Considerations for Shaping the Future of Local Government
With a keen interest in whether collaboration across sectors is perceived to be a major shaper of local government in the future, we've already downloaded our copy of the ICMA Municipal Yearbook 2015. ICMA released this week Executive Director Bob O'Neil's forward to the yearbook — his take on the future of local government: "The discussion around the future of local government continues to grow. How do we truly transform our communities into great, sustainable places to live, work, and play? What does it take to be a resilient community? How do we build trust and accountability within our community for years to come?"
The Interest-Based Frame: A different way to think about sectors
We missed this piece last week and found it on Twitter (thanks @_jsarias!). On her new blog, xsectorblog.com, Alison Gold suggests "instead of thinking about cross-sector collaborations as alliances of organizations that require representation from different sectors, they should be thought of as alliances of organizations that together have a role in solving a problem and achieving a shared goal," representing interests, not simply sectors.
Gov Lab's Network of Innovators
Have you seen GovLab's Network of Innovators, still in beta? "Welcome to the Network of Innovators, a GovLab experiment. Find collaborators. Create alliances. Learn from other governance innovators. Want to find innovators from around the world? Want to get matched with those who know what you don't? Want to meet those confronting similar opportunities and challenges? Sign up for the network of innovators and find your open government soulmate."