Jul 10 2015

Weekly Briefing, July 6 – 10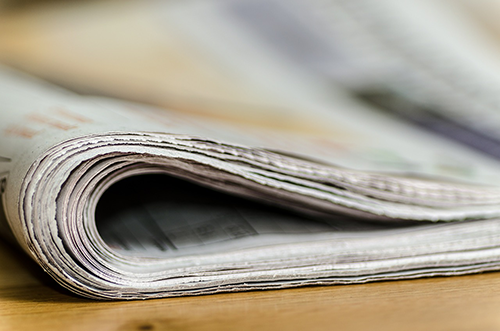 Every week, there are new intersector collaborations surfacing across the United States and new, fascinating research and commentary emerging that provides insight into the intersector — the space where collaboration among government, business, and non-profit sectors enables leaders to share expertise, resources, and authority to address society's most pressing problems. To keep our readers, practitioners and researchers alike, in the know, we compile a weekly briefing that captures these insights, and we publish it here, on our blog, every Friday. If you like this briefing, you should sign up for our newsletter for more in depth coverage of the intersector.
No success like failure: N.Y. sees social impact bond pluses
We've seen story after story this week of the failure (which many see as a success) of the nation's first social impact bond. Here's a good summation from Bond Buyer: "A New York City program aimed at cutting recidivism rates among Rikers Island adolescent prison inmates failed to meet its desired goal. As a result, the city paid nothing for it. That made the nation's first social impact bond a success, according to city officials and others involved with the program. For other stories, see What We Learned From the Nation's First Social Impact Bond, Putting Evidence First: Learning From the Rikers Island Social Impact Bond, and First U.S. Social Impact Bond fails.
Critical elements for collective impact success
From FSG's Fay Hanleybrown and Jennifer Splansky Juster, this FSG blog hones in on these critical elements: stakeholder engagement, applying an equity lens (which we wrote about several weeks ago), system leadership, and continuous learning.
Podcast: Getting everyone involved in government's decision making
This podcast from the Chronicle of Philanthropy explores a new Aspen Institute report, "21st Century Civic Infrastructure: Under Construction." Jill Blair, a consultant to non-profits and foundations, "says too many of today's systems for getting citizens involved in policy making were designed haphazardly and need to be rethought to be sure non-profits, businesses, and others work with governments to solve problems…'It's important to not default to the idea that only the public sector is responsible for addressing public problems,' she said. 'We need to enlist all voices.'"
Fit4D and Healthfirst expand collaboration
A tri-sector collaboration among NYCEDC, Fit4D, and HealthFirst is set to scale up shortly, expanding the delivery of Fit4D's delivery of innovative diabetes platforms to Healthfirst's Spanish and English speaking members with poorly controlled diabetes.
Mental illness in county jails a top agenda item at NACo's 2015 Conference
From our partners at RouteFifty comes this report of a top agenda item set for the 2015 conference of the National Association of Counties (NACo), which will be held this weekend. "County officials from across the United States will continue discussions about funding and policy strategies for reducing the 2 million offenders with mental illnesses, and often related substance abuse problems, in their jails." For more on the Stepping Up Initiative, a coalition among the American Psychiatric Association, the Council of State Governments Justice Center, and NACo, whose aim is to bring together intersector partners — local and state government leaders, law enforcement and mental health communities, and other stakeholders — to steer and support systematic, long term efforts to reduce the number of individuals with mental illness in county jails, read our recent blog post.
Finding hidden connections between social change movements, Design thinking in collective impact, How shared value is different from corporate social responsibility
As we think about how cross-sector collaboration relates to collaborative governance, public-private partnerships, collective impact, and other similar social change movements, we enjoyed these three articulations of the relationships and differences among movement like shared value, CSR, social entrepreneurship, collective impact, and design thinking. Good food for thought for anyone in the social change space.