Jul 22 2016

Weekly Briefing, July 18 – 22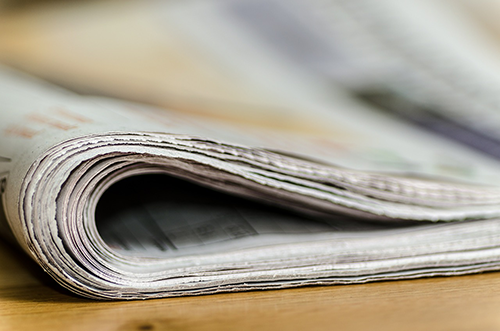 Every week, there are new intersector collaborations surfacing across the United States and new, fascinating research and commentary that provides insight into the intersector — the space where collaboration among government, business, and non-profit sectors enables leaders to share expertise, resources, and authority to address society's most pressing problems. To keep our readers, practitioners and researchers alike, in the know, we compile a weekly briefing that captures these insights, and we publish it here, on our blog, every Friday. If you like this briefing, you should sign up for our newsletter for more in depth coverage of the intersector.
What U.S. mayors care about most
This Governing piece emerges from a review of this year's State of the City speeches, in which mayors outline their priorities. The top issues include job creation, public safety, the environment, and housing.
Are you sure you should be launching another partnership?
This SSIR piece contains some interesting thoughts on how to assess whether a partnership is right for you. "To truly build a discipline around developing [multi-sector initiatives], we needed to answer one critical question before digging into the 'how': Should you launch one in the first place?" ask the authors.
Are public-private partnerships the best path to municipal broadband?
From Next City comes this examination of the role of P3s in increasing cities' internet access. Most interesting to us is the discussion of what does and does not constitute "true" partnership. "The real focus of the report is on true, balanced partnerships," the piece elaborates. "In this model, the public and private sectors balance their risk and reward fairly evenly. This isn't always easy to achieve, since private companies and municipalities have different priorities."
Go local: Help cities pursue the new American Localism to break partisan gridlock
In this piece from Brookings, Bruce Katz discusses the idea of "new localism," specifically in regard to partisan politics in the United States. He makes several references to the importance of cross-sector work: "This is a sharp contrast from the federal penchant for one-size-sits-all, hyper-specific programs administered by slow-moving, siloed federal agencies. Tailoring solutions to the circumstances of local challenges and enabling cross-sector initiatives creates the opportunity to solve problems more efficiently and effectively than traditional federal approaches."
Dallas needs to ramp up its battle against food deserts
This editorial in the Dallas Morning News looks at what can be done to alleviate food deserts throughout the city, following a $3 million investment by the City to lure grocery stores to the area, which the piece argues is not a sufficient solution. "There are ways to improve the odds by joining the state, the city, socially-conscious investors, and others in efforts that go beyond tossing a fistful of dollars at the problem and wishing things improve," stated the authors.
Public-private partnership with Volt Vision could help light up Jamestown Riverwalk
A proposed tri-sector initiative in Jamestown, New York, aims to "use light as art to create a safer and more vibrant riverfront attraction in downtown Jamestown." Partners would include Volt Vision, the City of Jamestown, the Jamestown Renaissance Corporation, local foundations, and other organizations. The City of Jamestown is familiar with cross-sector work — See our case study Improving Labor Relations in Jamestown.
ConnectHome marks one-year anniversary
This piece from American Libraries looks at ConnectHome, a tri-sector initiative from the Department of Housing and Urban Development that aims to provide public housing residents with low-cost broadband, devices, and digital literacy training, on its one-year anniversary.