Feb 26 2016

Weekly Briefing, February 22 – 26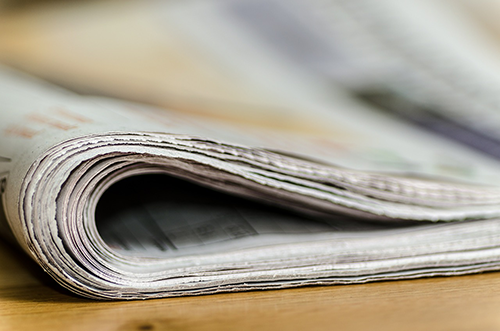 Every week, there are new intersector collaborations surfacing across the United States and new, fascinating research and commentary that provides insight into the intersector — the space where collaboration among government, business, and non-profit sectors enables leaders to share expertise, resources, and authority to address society's most pressing problems. To keep our readers, practitioners and researchers alike, in the know, we compile a weekly briefing that captures these insights, and we publish it here, on our blog, every Friday. If you like this briefing, you should sign up for our newsletter for more in depth coverage of the intersector.
Why Copenhagen works
In this piece from Bruce Katz of Brookings and Luise Noring of the Copenhagen Business School, the authors ask why "Copenhagen consistently stands out as a first mover on sustainable urbanization." They argue: "We contend the reason for Copenhagen's success runs deeper than having progressive ideas. Rather, it is rooted in fundamentals of sound governance. Copenhagen's municipal government is powerful, and that enhances the city's ability to make strategic decisions that span decades and mayoral terms. The capacity of the public sector is strengthened by an educated workforce with deep technical knowledge. And collaboration across political parties, levels of government, and sectors of society is common and consistent."
States seek private financial help to fix social problems
Social impact bonds and pay for success are gaining traction across the United States. This story from the Associated Press reports on the growing trend and looks closely at three new programs in Connecticut, South Carolina, and Colorado. "A growing number of states and local governments are turning to an unconventional method of financing possible fixes to big social problems, motivated by tight budgets and little incentive to take a chance on initiatives without a guarantee of results."
There's a new plan to fix Detroit's broken homebuying system
From Next City comes this report of a new cross-sector initiative in Detroit: "This week, Clinton Foundation President Donna Shalala announced an unprecedented new multisector partnership, led through the Clinton Global Initiative, that aims to tackle the problem. The new Detroit Home Mortgage initiative is intended to fill the gaps in the city's housing industry, which is perhaps most challenged by appraisals that notoriously undervalue Detroit homes and often torpedo purchases." For examples of other cross-sector initiatives in Detroit, see our case studies, Redeveloping the Riverfront in Detroit and Improving Public Schools with Business Volunteers in Detroit.