Aug 21 2015

Weekly Briefing, August 17 – 21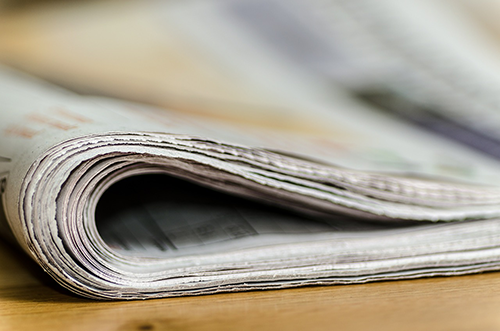 Every week, there are new intersector collaborations surfacing across the United States and new, fascinating research and commentary emerging that provides insight into the intersector — the space where collaboration among government, business, and non-profit sectors enables leaders to share expertise, resources, and authority to address society's most pressing problems. To keep our readers, practitioners and researchers alike, in the know, we compile a weekly briefing that captures these insights, and we publish it here, on our blog, every Friday. If you like this briefing, you should sign up for our newsletter for more in depth coverage of the intersector.
Head of CDOT division that oversaw U.S. 36 expansion is leaving position
We've often raised the question of what role non-profits might be able to play in traditional public-private partnerships, particularly in helping public sector leaders navigate these relationships or in some sort of monitoring capacity. Michael Cheroutes, the first director of the Colorado's High Performance Transportation Enterprise, "which focuses on public-private partnerships to build big road projects, is leaving for the private sector. … Starting Oct. 1, Cheroutes will start his transition to being the founder and director of the non-profit Colorado Center for Infrastructure Investment, a non-profit that he said aims to help governments navigate the complex world of public-private partnership deals."
Social innovation goes to the global prom
This piece in Forbes on the second year of the Social Innovation and Global Ethics Forum (SIGEF) carried some interesting remarks on the relationship between social enterprise and cross-sector collaboration. "As a social entrepreneur focused on leveraging capitalism to accelerate social impact, I see how disruptive innovation and cross-sector collaboration is imperative to moving the needle on entrenched social issues. Without cooperation and creativity, everyone rows the boat in different directions (and some are missing oars)."
Designing Successful Governance Groups
We came across this notice via the GovLab digest this week: The Berkman Center for Internet & Society, together with the Global Network of Internet and Society Research Centers (NoC), recently released the new "Designing Successful Governance Groups: Lessons for Leaders from Real-World Examples," authored by Ryan Budish, Sarah Myers West, and Urs Gasser. "Solutions to many of the world's most pressing governance challenges, ranging from natural resource management to the governance of the Internet, require leaders to engage in multistakeholder processes. Yet, relatively little is known how to successfully lead such processes. This paper outlines a set of useful, actionable steps for policymakers and other stakeholders charged with creating, convening, and leading governance groups."
Celebrating restoration of the Carmel River
Another tri-sector collaboration in river restoration this week that included California American Water, the California State Coastal Conservancy, NOAA Fisheries, The Nature Conservancy, California Department of Fish and Wildlife, California Wildlife Conservation Board, Resources Legacy Fund, U.S. Fish and Wildlife Service, and the Bureau of Land Management. For two other river restoration collaborations, see our recent blog posts on the Delaware River Watershed and the Buffalo River Restoration Partnership.
Chase lends $26M for affordable project at former church site in the Bronx
We'll be following the progress of this New York housing collaboration among Catholic Charities, New York State Homes and Community Renewal, New York City Department of Housing Preservation, and Chase Bank. "This project is unique because it is a true collaboration of the city, state, and private sector to contribute to the need for affordable and supporting housing in New York City," said Sharmi Sobhan, Vice President of Chase Community Development Real Estate Financing, who worked on the transaction.