Dec 09 2015

Tackling poverty in Central Iowa through community engagement and intersector collaboration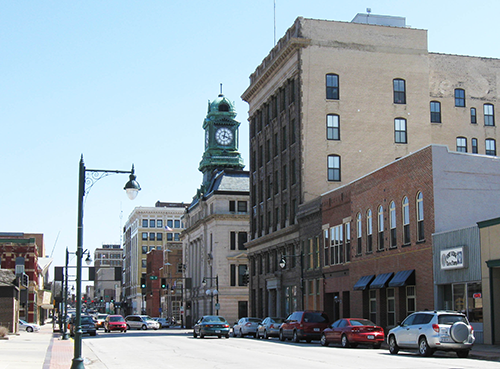 Last month, over a hundred representatives from business, philanthropy, non-profits, government, and schools, along with 30 community members affected by poverty, came together to review and revise an action plan for reducing poverty in Central Iowa at the OpportUNITY Summit. The action plan, which aims to help 20,000 individuals escape poverty, is the product of over a year's work by the multi-sector OpportUNITY initiative.
According to a recent editorial, about 195,000 central Iowans — 35.3 percent of the total population — do not earn enough to be self-sufficient. And 12 percent live below the federal poverty level. The involvement of all three sectors and the inclusion of individuals with lived experiences of poverty at the summit is illustrative of the initiative's dedication to tackling a complex issue that affects many in the region. Last year's summit was facilitated by Paul Born, President and Co-Founder of the Tamarack Institute, who highlights the importance of community engagement in cross-sector work in a discussion featured in the Stanford Social Innovation Review. In addition to bringing together representatives from across sectors, he wrote, "there is a fourth sector — people who will most benefit from the success of our initiative." A unique benefit of engaging diverse actors is that "in the process of working and talking across sectors, new ideas are shaped and old ideas are let go. … Community engagement is the process of building a common vision that binds us together," Born noted.
How did leaders and residents of Central Iowa shape new ideas about decreasing regional poverty rates? The process began over a year ago at the OpportUNITY initiative's inaugural 2014 Summit, attended by an equal number of business leaders and philanthropists; government and school leaders; non-profit and faith leaders; and community members who've experienced poverty. The multi-sector meeting provided an opportunity for sharing and learning about the strengths and struggles of the region. Following this summit, volunteer community members representing all four sectors dug deeper and conducted "listening and learning sessions" with over 184 individuals experiencing poverty. The result was the OpportUNITY Plan, which names four priorities: education and employment readiness; housing, homelessness and transportation; place-based and system & individual change; and food security.
The plan, which gathers data and stories to define the extent of the problem before presenting solutions, exemplifies what we refer to in our Toolkit as building a common fact base. Joint recognition of what data is relevant to the collaboration allows participants to determine how best to proceed. In this case, the data and stories of lived experiences presented in the plan are then linked to specific actions. In the SSIR piece, Born highlights what can happen when this type of community involvement is left out: "We create environments where we are thinking about the solution we want to implement rather than listening to what is going on." Listening to and compiling the perspectives of community members affected by poverty, and presenting it in a digestible format along with data, allowed the initiative to tailor their work specifically to the needs of the community.
For news coverage of the Summit: