Jan 13 2016

Massachusetts launches cross-sector digital health initiative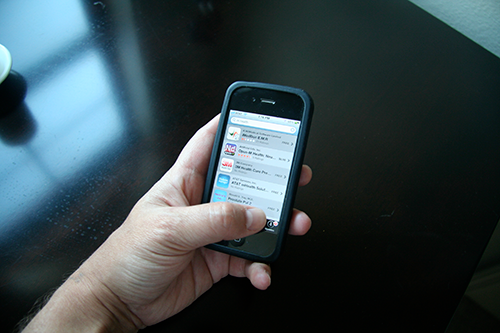 At the nexus of healthcare and information technology lies the relatively new, but quickly growing field of digital health or eHealth — a variety of technologies including electronic health records, consumer wearable devices, care systems, payment management, telemedicine, and more. The sector is predicted to grow to an estimated $32 billion in revenue opportunity over the next ten years, according to a 2015 Goldman Sachs report, with the potential to "revolutionize the healthcare industry by making diagnosis, treatment, and prevention widely accessible at a fraction of current costs." Seeking to leverage its unique assets in technology and life sciences, Boston last week announced a new cross-sector collaboration designed to grow its digital healthcare industry into one of the country's leading hubs, creating jobs and advancing patient care.
The initiative, announced at Boston's Children's Hospital, will bring government, business, academic, and healthcare leaders together to "build a stronger and more connected statewide digital health ecosystem," according to a release from the Governor's Office. "Strong public-private partnerships are what make our City, and our region, more competitive in the global economy," said Mayor Walsh of the new initiative.
A centerpiece of the initiative is a new digital health innovation hub that will provide "space, programming, and strong industry network for digital health startups." Startup accelerator MassChallenge will manage the hub, with support from the City of Boston, the Massachusetts eHealth Institute (MeHI) at MassTech (the state's entity for healthcare innovation, technology, and competitiveness), and the Massachusetts Competitive Partnership (MACP), a non-profit, non-partisan public policy group composed of chief executive officers of some of the Commonwealth's largest businesses. (Read more about MassChallenge in our recent report on the Boston Innovation District.)
MACP is working to support the initiative in other ways, too:
Working to secure private funds for digital healthcare companies that are starting up, located in, or planning to re-locate to, Massachusetts.
Focusing its Mentorship Speaker Series on digital health, "connecting high-level, experienced industry leaders across the state with entrepreneurs of emerging companies to discuss how to start and grow a successful tech business in Massachusetts."
Facilitating the development of standardized tools and agreements whose aim is to make it easier for cross-sector leaders to work with each other, including entrepreneurs, venture capitalists, businesses and Boston's academic institutions, including the University of Massachusetts system, Harvard University, the Massachusetts Institute of Technology, Northeastern University, and Partners HealthCare.

MeHI, which will be implementing the State's involvement in the initiative, will work to promote and support the sector in a variety of ways, including "developing a market access program designed to help digital health innovations get to market faster" and building partnerships with state agencies to capture data. Its work will be led by a Strategy Committee comprising cross-sector leaders.
Health care delivery — eHealth and traditional alike — represents an area where the potential for cross-sector collaboration is high, with government, businesses, academic, and non-profit partners alike sharing the benefits of improved health outcomes for community members. For examples of other health collaboratives, see our case studies Creating an Environment for Healthy Lifestyles in Brownsville and Combatting Childhood Obesity in Somerville.