Dec 22 2014

Managing Expectations: Lessons from the Western N.C. Livestock Market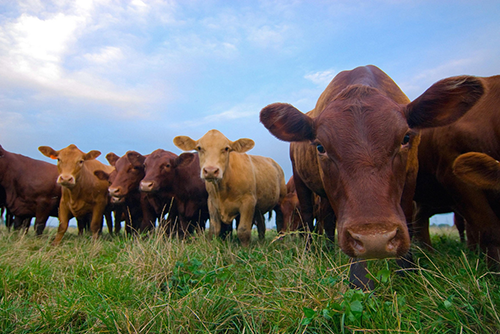 In 2004, after 50 years in operation, the Asheville Livestock Market in Western North Carolina closed its doors. Many local farmers faced a difficult decision: Continue raising cattle and absorb the increased cost of travel to buy and sell their livestock, or give up cattle farming completely.
Bill Gibson, Director of the Southwestern Regional Council of Governments, feared that many would abandon their farms, allowing real estate developers to move in and damage the picturesque Blue Ridge landscape. Together with L.T. Ward from WNC Communities, Bill developed a plan to build and operate a central livestock market that would preserve the economic and environmental ecosystems of the region. L.T. Ward's management and engineering expertise complemented Bill's ability to build relationships and to rally the community.
Through effective collaboration across sectors, the Western North Carolina Regional Livestock Center (the "Center") opened in Canton, North Carolina, in March 2011, reinvigorating the region and making small-scale livestock farming economically viable once again.
Read The Intersector Project's complete case study on the the Regional Livestock Center, "Rural Sustainability in Western North Carolina."
Manage Expectations of Process and Results
One of the contributing factors to the collaboration's success was Bill and L.T.'s ability to Manage Expectations of Process and Results — the capacity to communicate progress, celebrate success, encourage patience when needed, and allow for flexibility as the collaboration progresses.
This tactic is key to intersector collaboration, which often takes longer than expected because partners are obliged to work in ways that take into account the practices and priorities of other sectors. Communicating progress toward goals, as well as recognizing when to adapt to changing circumstances, new information, and shifting priorities, can allow the collaboration to maintain engagement and momentum.
Bill and L.T. worked to:
Predict potential partners' "deal-breakers" and develop solutions that would produce favorable results for everyone involved
Develop a clear plan that accounted for the allocation of funds from each sponsor and prioritized the elements that were vital to completing the Center on the expected timeline
L.T.'s ability to communicate progress throughout the construction process and present a clear, well-defined plan that accounted for potential set-backs and ensured that the development would continue reassured stakeholders of the viability of their investment. In addition to providing consistent progress reports to funders, L.T. engaged farmers who would be affected by the Center to ensure that their interests were represented as well.
The WNC Regional Livestock Center opened in Canton, North Carolina, in March 2011. As of December 2013, 47,500 head of cattle had passed through the Center, earning $36 million in sales and resulting in a total economic impact of more than $54 million. Achievements of the Center include:
National award for collaboration from the National Association of Development Organiza­tions (NADO), which "promotes regional strategies, partnerships, and solutions to strengthen the economic competitiveness and quality of life across America's local communities"
15 full-time jobs in operation
$2.2 million in annual savings to farmers by eliminating the additional financial burden of out-of-state livestock markets
Education and training opportunities to increase quality and revenue by supporting the North Carolina Beef Quality Assurance program, earning farmers more money by teaching them how to certify their own cattle