Oct 25 2016

Lessons in Sharing a Vision of Success from the Homewood Community Partners Initiative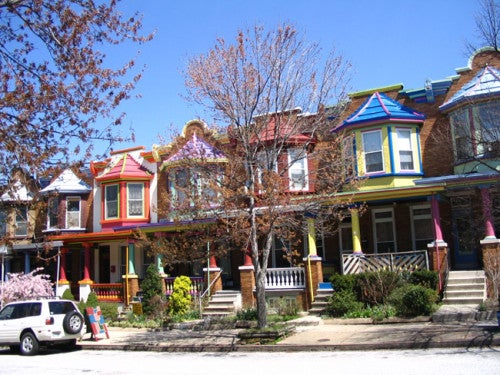 A recent Next City article discusses the successes of the Homewood Community Partners Initiative, a program led by Johns Hopkins University that works to invest in the areas surrounding the university's Homewood campus by fighting blight, creating housing, improving education, and more. According to Next City, the $10 million that Johns Hopkins invested in the Initiative has resulted in $644 million in development across 10 neighborhoods and a 53 percent reduction in vacant properties. One notable achievement is the new Remington Row, a mixed-use development that replaced a set of vacant lots. The success of HCPI, which began in 2011, is an excellent example of how anchor institutions can catalyze change in a city. But it also speaks to the importance of sharing a vision of success early in a collaborative process, as HCPI did with its Call to Action: Findings and Recommendations.
The Call to Action, released in 2012, was the result of seven months of consultation with a variety of stakeholders in the Homewood area. The document outlines "a common vision for the future, a concise set of strategies for realizing that vision, and recommended a series of programs for advancing those strategies with the collaboration of a broad range of public, private, and non-profit groups," details the Central Baltimore Partnership website. The 60-page document presents the Initiative's vision in great detail, which stemmed from interviews and meetings with stakeholders from diverse sectors ensuring a "shared ethos of community and university." These meetings were followed by public forums and additional private meetings to identify strategies and targeted programs to achieve this vision. This lengthy process was meant to ensure that the Initiative's work would result in neighborhood improvements that reflected the interests of all interested parties, from residents, businesses, and investors, to JHU students and faculty.
Sharing a Vision of Success — the agreement on a set of goals and ideal outcomes that clarify the mission and priorities of the collaboration — is key in collaborative processes, as defining a common purpose links stakeholders together and creates a mutual understanding of the benefits of success.
Collaboration partners are likely to come to the collaboration with their own organization- and sector-specific priorities and mandates. The most effective collaborations acknowledge and welcome these differences: While they can complicate the process of agreeing on a shared vision, they go hand-in-hand with the complementary resources and capabilities that cross-sector partners bring to the partnership. For example, government's prioritization of the rule of law and providing public services accompanies its unique power of policy, significant reach, and ability to impact public opinion; the market approach of the business sector results in its considerable financial resources and expertise in product and service delivery; the social-benefit-orientation of non-profits contributes to its deep community- and issue-level knowledge, and perceptions of legitimacy. As the collaboration works to develop its shared vision of success, partners should be encouraged to communicate their differing priorities openly and honestly, so that the collaboration can surface areas of shared agreement and mutual benefit, building a solid foundation for its work.
While not every collaboration will have seven months to contribute to agreeing on a vision of success — and the documentation of the plan may not look like HCPI's Call to Action — partners should plan to devote some time to this sometimes complicated process. We recommend that partners discuss the following questions:
What will we include in our vision of success (e.g. a description of the current situation, the activity or program we will launch, our target beneficiaries, our expected intermediate and final outcomes, etc.)?
What will we do when partners have differing visions of success? What will we do when partners agree on a vision but disagree on the means to achieve that vision?
How will we manage tensions between partners' individual organizational goals and the goals of the collaboration?
How will we document our shared vision of success?
Are we open to shifting our vision of success as the collaboration progresses? If so, what will be our process for revisiting it?
For further discussion on and additional resources related to this tactic, see Share a Vision of Success in our Toolkit for Intersector Collaboration.