Apr 18 2016

FosterEd continues to make strides in helping foster children overcome educational challenges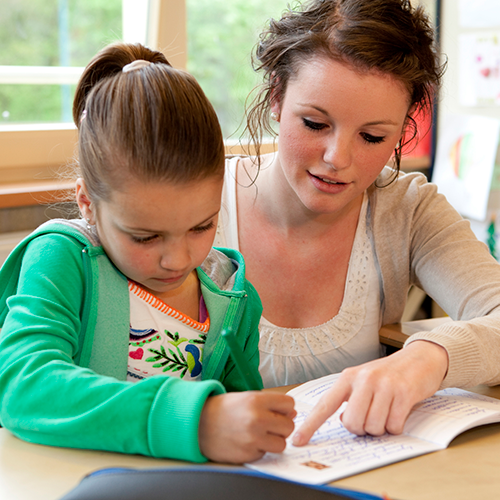 Children and youth in foster care face a unique set of educational challenges, including frequent school transfers, a lack of communication between public schools and child welfare agencies, and a lack of stable academic support and guidance. To address these issues, the National Center for Youth Law (NCYL), a non-profit working to improve the lives of at-risk children, created the FosterEd initiative (profiled in our Case Library), which aims to improve the academic outcomes of foster children by ensuring they are supported by educational champions and strengthened by education teams.
FosterEd was founded by Jesse Hahnel, an attorney and former public school teacher, in 2009, with a pilot project in Marion County, Indiana, launched one year later. The initiative worked across government agencies, forming a leadership team consisting of representatives of the Juvenile Court, public school system, and child welfare agencies. By late 2011, FosterEd's educational liaisons had worked with 44 foster children in Marion County and resolved 76 unmet educational needs, ranging from behavioral to attendance issues. Based on early successes, in 2012, Indiana created a publicly funded, statewide FosterEd program, and the educational liaisons became employees of the Department of Child Services (DCS). By the end of 2012, FosterEd: Indiana's 17 educational liaisons had worked directly with 748 foster children, identifying 1,536 unmet educational needs and resolving 89 percent of needs in closed cases.
The success of FosterEd, which serves as an example of the power of cross-sector collaboration for education, goes beyond Indiana — FosterEd has implemented similar programs in California and Arizona. FosterEd: Arizona launched with a pilot project in Pima County in 2014, and a recent article from the Arizona Education News Service checks in on the progress the program has made so far as it seeks to expand statewide. "Social workers, (principals), teachers, mental health workers, judges, families, and others involved in the project feel strongly that the program is providing Pima County foster youth with critical supports," Michelle Traiman, Director of FosterEd at NYCL, told AzEdNews. Not only has the partnership been successful in helping foster children meet their educational goals, it "also has led to creating protocols to protect information about students in foster care that the Arizona Department of Education will train school districts on throughout the state." A fourth pilot program is also launching in New Mexico.
The key to implementing FosterEd's strategies in Marion and elsewhere is building planning teams of cross-sector, cross-agency, on-the-ground stakeholders — leaders who can overcome obstacles to collaboration and change the approach to supporting foster children in education. A relatively new federal law — the Every Student Succeeds Act (ESSA), passed in December — formalizes the type of collaboration that FosterEd has found to be successful. In addition to promoting school stability for foster children, ESSA requires collaboration at the federal, state, and local level between education agencies and child welfare agencies in order to meet the educational needs of foster children and provide necessary transportation. ESSA also calls for the disaggregation of achievement and graduation rates to illuminate how foster children perform relative to other students, explained FosterEd's Chief Operating Officer Rachel Velcoff Hults and Kate Burdick, a staff attorney at the Juvenile Law Center, in Youth Today. "Bringing this crucial data to light will allow both policymakers and the public to better understand the foster youth achievement gap and, hopefully, spur more efforts to tackle it."
For an in-depth look at the role of the business, non-profit, and government sectors in the creation and implementation of FosterEd, see our case study of the initiative.