Mar 14 2016

Facing a data gap in decision making, local governments look to cross-sector partners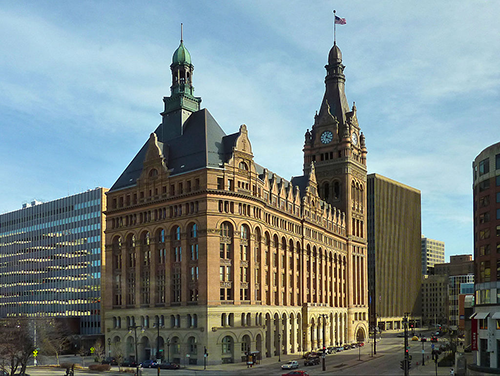 Earlier this month, Bloomberg Philanthropies released a study for What Works Cities (WWC) highlighting a data gap in City Hall decision making. Based on analysis from 39 cities and supported by survey responses from 115 cities, the study found that while 70% of cities are committed to using data and evidence to make decisions about city programs, only 28% are actually using data and evaluations to change and adapt existing programs. WWC reports that cities recognize the role data can play in smart decision making across issue areas, from economic development to public safety to social services, but they need help in implementation. "Cities are telling us that they need tools and expertise to close the gap between their intention to use data in decision making and their actual capacity to do so," details the report.
Launched in April 2015, Bloomberg's WWC is one of several programs emerging across the country that aims to do just that — help U.S. cities make better use of data and evidence. The initiative focuses on mid-sized American cities (those with populations between 100,000 and 1,000,000), with the ultimate goal of helping 100 cities better serve their residents and create more effective government. Last week, Bloomberg Philanthropies announced the addition of six new cities to the program: Boston, Massachusetts; Charlotte, North Carolina; Little Rock, Arkansas; Milwaukee, Wisconsin; Raleigh, North Carolina; and Victorville, California — bringing the total number of city partners to 27. Providing support to these cities are a range of organizations including Results for America, the Center for Government Excellence at Johns Hopkins University, the Government Performance Lab at Harvard Kennedy School, and the Sunlight Foundation.
The Metrolab Network is another cross-sector initiative working to bridge this data gap in cities across the United States, specifically through city-university partnerships. "Government produces a lot of data — reams of it, roomfuls of it, rivers of it. … A governing entity might have robust data collection and it might have an open data policy, but that doesn't mean it has the computing power, expertise, or human capital to turn those efforts into value," writes Ben Miller in his Govtech piece Do universities, research institutions hold the key to open data's next chapter? The Metrolab Network is a White House initiative that aims to simultaneously leverage the strengths of the public sector (the raw data it holds) and the academic sector (its knowledge and expertise in analytics) to produce better government outcomes. While it may seem that the partnership mostly benefits the city, the collaboration is more nuanced than that. "Researchers are not familiar with the challenges that a city has, from the point of view of an official making [a] decision," said Carlo Ratti, Director of the SENSEable City Lab at MIT, in Govtech. "They may be users of cities as individuals, but what cities offer in terms of a partnership is a glimpse into the complexities of the challenges they're facing." See more about the Metrolab Network in our blog posts about the initiative and one early success story in Houston.
The Opportunity Project, launched just last week, is a White House open data effort to improve economic mobility for all Americans, building upon the President's call for harnessing technology and innovation to tackle our country's greatest problems. According to a press release, the Opportunity Project will "put data and tools in the hands of civic leaders, community organizations, and families to help them navigate information about critical resources such as access to jobs, housing, transportation, schools, and other neighborhood amenities." One part of the project is the launch of opportunity.census.gov, a platform that provides easy, interactive access to the Opportunity Project's digital tools, inviting software developers, data users, community leaders, and local governments to "learn, connect, and build as part of a larger community of practice." Non-profits and businesses also helped develop tools using government data that aim to help citizens with social mobility — Take a look at 12 of these digital tools in City Lab.
Cities are increasingly recognizing the power that data holds to shape their decision making, but they often lack the ability to translate data into effective policies. By working with other sectors — businesses, philanthropies, non-profits, academic institutions — the public sector can gain expertise and build capacity in these areas, ultimately leading to smarter, more informed decisions.