Nov 17 2014

Information Sharing Integral to Cross-Sector Collaborations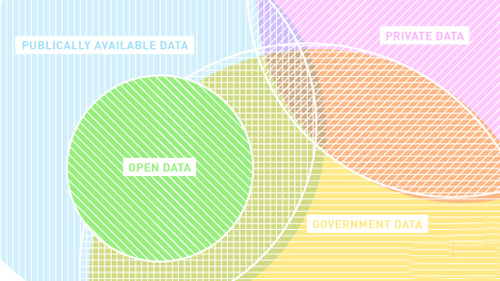 In November 2013, Lucy Bernholz, a visiting scholar at the Center on Philanthropy and Civil Society at Stanford University, lectured on the tremendous potential and peril of Big Data. Her comments — delivered during the Next Generation Evaluation: Embracing Complexity, Connectivity and Change conference organized jointly by FSG and the Stanford Social Innovation Review —  made the case that data gathering and analysis are not inherently democratic; instead, she contended, data gathering techniques often widen power imbalances between those who collect data and those about or from whom data is collected. Additionally, skills in data gathering and analysis are not widely held, restricting the interpretation of large data sets to a small number of individuals.
In light of the importance of data to understanding and approaching society's pressing issues, many cross-sector initiatives across the United States are working to use data and technology in more inclusive ways. From software development companies creating platforms to increase civic engagement in decision-making processes to technology companies working with local governments to improve service delivery, there are many opportunities to share data ethically and safely in service of the public.
One cross-sector partnership that is committed to using data for the public good is the FosterEd program in Indiana, which The Intersector Project recently profiled in this case study. In this cross-sector collaboration, the new media company Sundaram LLC developed a statewide case management system to help the Indiana Department of Child Services, the Indiana Department of Education, and The National Center for Youth Law share information about each foster child's educational progress. This allowed case managers, education liaisons, and court staff to more effectively identify educational needs and address them as quickly as possible to ensure student success despite instability at home.
This initiative employed a strategy The Intersector Project Toolkit refers to as Commit to Information Sharing, which is the requirement that partners in a cross-sector collaboration share data that is relevant to the initiative's efforts. Sharing data allows partners to gain a more comprehensive understanding of the issue at hand: Partners may collect different types of data pertaining to the same population or issue, and sharing this data may lead to more effective forms of intervention.
Increasing citizen engagement with data and technology will help promote bottom-up community improvements that have the potential to transform communities in ways that benefit all sectors — business, nonprofit, and government — and will lead to more inclusive digital data policies informed by citizen experiences.