Feb 26 2016

Breaking down silos to create pathways to opportunity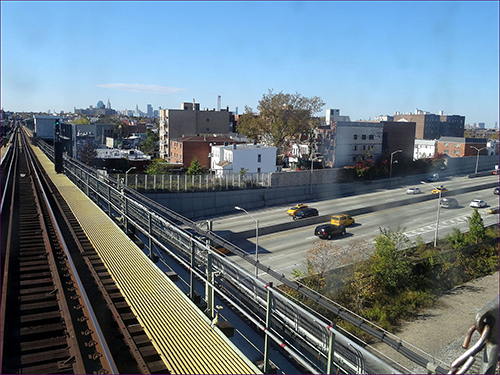 Issues like concentrated poverty and social mobility are complex, involving housing, transportation, education, and employment, and many actors, from local officials to national decision makers. Earlier this week, a Brookings Institute panel, "Pathways to opportunity: Housing, transportation, and social mobility," tackled these issues through the lens of current national initiatives that aim to create opportunity through fair housing and transportation planning.
Despite a growing economy, "many people and households are not better off — And this is particularly true if you are poor and cut off from jobs, from good schools, and opportunity," explained Amy Liu, Vice President of Brookings' Metropolitan Policy Program. She was joined by U.S. Secretary of Housing and Urban Development (HUD) Julián Castro and U.S. Secretary of Transportation Anthony Foxx. Both cabinet members reflected on their experience in local government — as mayors of San Antonio, Texas, and Charlotte, North Carolina, respectively — and with national programs, as they discussed economic exclusion and the ways they are trying to break down barriers to opportunity.
Secretary Foxx highlighted how transportation planning and policy has historically exacerbated these problems, giving the example of how highways and other infrastructure can physically cut off neighborhoods from opportunity. It's the responsibility of the government now to break down these barriers, he explained. How can this be done? According to Secretary Foxx, the federal government needs to provide local leaders, who have the specific knowledge of their community, with the tools they need to implement better policies that enhance mobility and improve distressed neighborhoods. "We have enough experience at the federal level of screwing this up to know that the local communities and the regions should really have more autonomy … to vision for themselves, with the support of the federal government," he elaborated.
When asked about the role of other sectors in creating pathways to opportunity, Secretary Foxx said, "I think non-profits and the private sector actually play a fairly significant role in transportation decision making today." He cited examples such as businesspeople serving on state boards of transportation, and chambers of commerce and philanthropic agencies becoming involved in local planning. "Their voices actually need to turn more to these issues. Because it's no longer just a question of how many cars can you get through a certain lane at a given hour of the day. … Those agencies need to begin thinking holistically about some of these issues about how we live together. Because that's ultimately going to be what defines a good community going forward."
Secretary Castro also shared his thoughts on the need for cross-sector collaboration during a time of limited government resources: "It's clear in this time when demand for … transportation infrastructure or affordable housing outstrips the investment being made, that we need to be creative." He mentioned HUD's Connect Home initiative as one such example of an innovative approach to solve a gap in opportunity. Connect Home brings together local governments, public housing agencies, internet service providers, foundations, and non-profits to provide internet access to HUD-assisted housing.
To see the discussion in its entirety, including an additional panel of local experts from cities across the United States, see this video of the event: