Sep 11 2015

Weekly Briefing September 7 – 11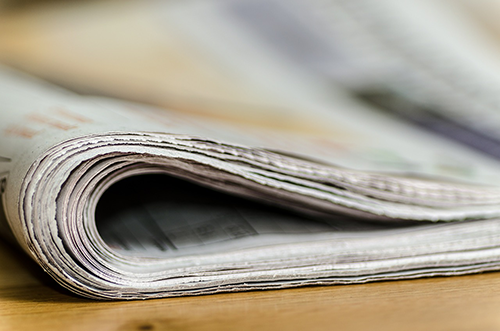 Every week, there are new intersector collaborations surfacing across the United States and new, fascinating research and commentary that provides insight into the intersector — the space where collaboration among government, business, and non-profit sectors enables leaders to share expertise, resources, and authority to address society's most pressing problems. To keep our readers, practitioners and researchers alike, in the know, we compile a weekly briefing that captures these insights, and we publish it here, on our blog, every Friday. If you like this briefing, you should sign up for our newsletter for more in depth coverage of the intersector.
Why success sometimes eludes community efforts to fight social problems
This opinion piece from Bridgespan's Willa Seldon and Meera Chary in the Chronicle of Philanthropy examines the difficulty of long term collective efforts to tackle social issues. "Grant makers have an increasing number of opportunities to invest in community efforts to tackle big social problems," they write. "But even in the most successful efforts, supporters are finding that achieving the hoped-for results takes many more years — and lots more perseverance — than anybody expected." Seldon and Chary highlight three challenges in particular: getting key players to the table and keeping them there, getting community buy-in, and using data to improve and communicate results.
McCray set to unveil Mental Health Roadmap, signature De Blasio plan
NYC First Lady and Chair of the Mayor's Fund to Advance New York City Chirlane McCray has conducted a series of cross-agency and cross-sector conversations to design a new Mental Health Roadmap for the city. "It is long overdue to acknowledge that our inattention to mental illness is a public health crisis that requires a public health solution," McCray wrote in a recent column at CNN.com. Informing the roadmap "will be the notion that both governmental and non-governmental service providers of all kinds can contribute to a better, more intertwined mental health care system," according to coverage in the Gotham Gazette.
Led by new office, De Blasio forms his brand of public-private partnerships
The Gotham Gazette takes a look at some early initiatives of NYC Mayor Bill de Blasio's new Office of Strategic Partnerships (OSP), launched "with a clear mandate in mind: bring entities together to address income inequality and opportunity gaps in New York City." The Gazette writes that this administration aims to infuse "the time-honored tradition of leveraging the private sector for public good to focus as acutely as possible on reducing inequities."
Embedding artists in city planning departments: an intriguing approach to civic engagement
"Artists, it appears, have a knack for breaking down barriers and drawing residents into conversations about community assets and needs," writes Eileen Cunniffe in the Nonprofit Quarterly. She profiles an experiment in civic engagement in Minneapolis, where experienced community artists are placed in city planning agencies in a kind of advisory capacity. "What began as a one-year demonstration project between the City and Intermedia Arts, funded by ArtPlace America, is now a multi-year arts-based innovation initiative known as Creative CityMaking Minneapolis, supported by the Kresge Foundation as well as federal and city funds."
Corporate efforts to address social problems have limits
Thought provoking piece in the New York Times this week that touches on shared value and a forthcoming Harvard Business School report (based on a survey of its alumni) exploring concern over the lack of shared prosperity in the United States.
What do shared value leaders have in common?
From FSG's blog comes this look at not just "the mechanical issues of shared value – how to create, measure, and implement" but at individual leaders, "who are crucial to successfully creating shared value. Who are these shared value champions and what exactly does it take to be one?"
The promise of lean experimentation
This piece in SSIR from Peter Murray and Steve Ma of Accelerate Change is a wonderful summation of lean experimentation and of what it looks like when used in the non-profit sector. "First developed for use in the for-profit business world, the lean method focuses on swiftly turning new ideas for products or services into iterative experiments. Lean practitioners build simple prototypes called 'minimum viable products' (MVPs), move quickly to get feedback on these MVPs from constituents, and then develop iterations of their MVPs on the basis of that feedback."