Sep 25 2015

Weekly Briefing September 21 – 25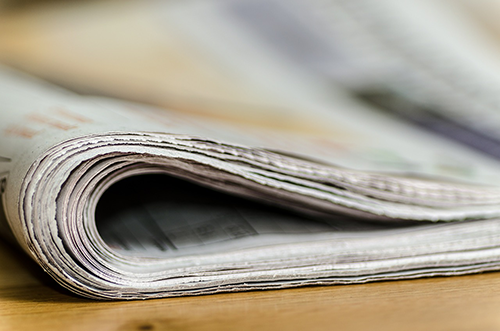 Every week, there are new intersector collaborations surfacing across the United States and new, fascinating research and commentary that provides insight into the intersector — the space where collaboration among government, business, and non-profit sectors enables leaders to share expertise, resources, and authority to address society's most pressing problems. To keep our readers, practitioners and researchers alike, in the know, we compile a weekly briefing that captures these insights, and we publish it here, on our blog, every Friday. If you like this briefing, you should sign up for our newsletter for more in depth coverage of the intersector.
Why partnerships for forests are critical to achieving the SDGs
In this recent Huffington Post piece, Tropical Forest Alliance 2020 Director Marco Albani discusses the role of forests in meeting the UN Sustainable Development Goals — and the key role of partnerships in that work. Albani writes: "success at the scale and speed needed requires strong partnership and coordination between many stakeholders, including the public and private sectors and civil society. This is important because the problem must be addressed from both ends — from the top-down (government and corporate policy-setting) and from the bottom-up (project-based work with farmers and forest communities)." Tropical Forest Alliance 2020 is a public-private partnership "in which partners take voluntary actions to reduce the tropical deforestation associated with the sourcing of commodities such as palm oil, soy, beef, and paper and pulp."
USC professor sparks dialogue on collaborative governance
USC Price School of Public Policy Professor Frank Zerunyan recently traveled to China's Bao'an District, a community that has grown from 30,000 to 10.6 million in about 30 years, to discuss collaborative governance models with local leaders. Zerunyan "encouraged the audiences to think about how to create a model of collaborative governance specific to China and its three sectors." He said: "'Today, based on the advent of technology and the Internet, it is not possible any more to govern through just governments, but through all three sectors: public, private, and non-profit."
Online water research and collaboration ecosystem to launch at international water technology show
The Water Council and the innovationExchange will soon launch a new Global Water Port, a tool to "dramatically increase and improve cross-sector water-related collaborative research." The tool allows users from industry, government, the academy, and more to "gain industry insight, pitch projects, find and create solutions, monitor innovations, connect with global experts, and bring new ideas to life." Said Water Council President and CEO Dean Amhaus, "The Port, with its ability to investigate unbounded and unstructured data utilizing powerful analytics and visualizations, will act as a platform for collaboration and innovation between all sectors, anytime, anywhere."
White House recognizes Silicon Valley partnership for smart Super Bowl 50
The White House last week recognized a newly-formed collaboration in San Francisco "designed to ensure a smart, safe Super Bowl in February." The collaboration, which includes the 49ers, the Santa Clara Valley Transportation Authority (VTA), City of Santa Clara, Santa Clara Police Department, Arini Geographics, and Allied Telesis, provides law enforcement, NFL security, transit authority, and city leaders with co-access to real-time security data.
Download Our Route Fifty-ICMA E-Book: 'What's Next in Local Government?'
On our reading list this week is a new e-book from RouteFifty and ICMA, "What's Next in Local Government?" The e-book is free and downloadable at the link above.