Sep 23 2016

Weekly Briefing, September 19 – 23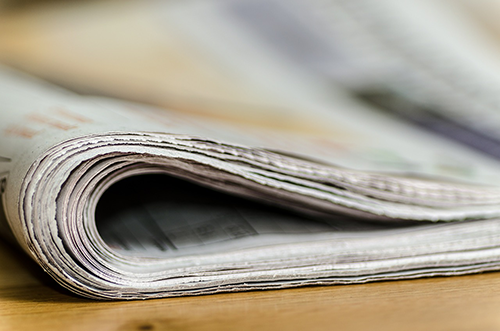 Every week, there are new intersector collaborations surfacing across the United States and new, fascinating research and commentary that provides insight into the intersector — the space where collaboration among government, business, and non-profit sectors enables leaders to share expertise, resources, and authority to address society's most pressing problems. To keep our readers, practitioners and researchers alike, in the know, we compile a weekly briefing that captures these insights, and we publish it here, on our blog, every Friday. If you like this briefing, you should sign up for our newsletter for more in depth coverage of the intersector.
The calculus for commitment: the power of involving the private sector in social impact networks
This SSIR piece looks at reasons for social-sector organizations to engage the for-profit sector in their work and tactics for how to accomplish this. "What we came to understand was deceptively simple: If we want to see more cross-sector collaborations, we have to get better at crossing sectors," the authors explain. "What this entails, at a very tactical level, is that social change leaders intent on recruiting the private sector into their network craft business cases that clearly articulate the value of engaging."
Marron Institute at NYU launches Litmus program
One of the major aims of this new program at NYU's Marron Institute of Urban Management is to create more avenues for connecting research and practice while working with public agencies, along with helping them engage stakeholders. "We want to create opportunities for research to be done with, rather than to, practitioners and the people they serve," the program's website explains.
Better Together Military Public Private Partnership to ensure military families have access to critical programs & services
A new tri-sector initiative involving government agencies, military-serving organizations, foundations, and corporations aims to support more than 250,000 military families over the next five years.
U.S. Forest Service and Coca-Cola announce the restoration of one billion liters of water
A partnership between the U.S. Forest Service and Coca-Cola to restore and protect damaged watersheds on national forests achieved a milestone of one billion liters of water restored. The partnership has committed to double that outcome through 2018. For a detailed look at a water accessibility and infrastructure project involving Coca-Cola, see our case study Water Stewardship in Coca-Cola's Worldwide System.
United for Charity: How Americans trust and value the charitable sector
This report from Independent Sector looks at public opinion of the charitable sector, including the role it should play in solving public problems: "A strong majority of voters (78 percent) support a bigger role for the charitable sector in working with the federal government to produce more effective and efficient solutions to problems."
Launching new public-private partnership and announcing joint declaration on leveraging open data for climate resilience
The White House recently announced the creation of the Partnership for Resilience and Preparedness, which brings together federal agencies, NGOs, private-sector companies, and civil society organizations to "identify priority-information needs, reduce barriers to data access and usability, and develop an open-source platform to enable sharing and learning on the availability and use of data and information for climate resilience."