Sep 18 2015

Weekly Briefing September 14 – 18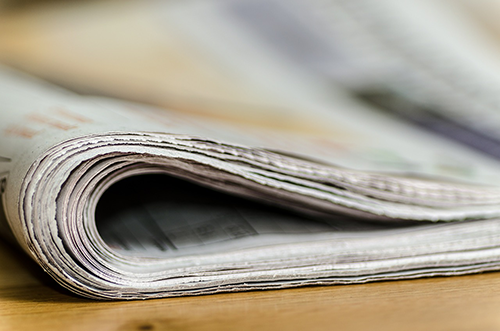 Every week, there are new intersector collaborations surfacing across the United States and new, fascinating research and commentary that provides insight into the intersector — the space where collaboration among government, business, and non-profit sectors enables leaders to share expertise, resources, and authority to address society's most pressing problems. To keep our readers, practitioners and researchers alike, in the know, we compile a weekly briefing that captures these insights, and we publish it here, on our blog, every Friday. If you like this briefing, you should sign up for our newsletter for more in depth coverage of the intersector.
Congress shouldn't kill the Social Innovation Fund
Bridgespan Group co-founder and inaugural Director of the White House Social Innovation Fund Paul Carttar writes in the Chronicle of Philanthropy this week about recent congressional efforts to kill spending on the Fund — "a signature Obama administration program that seeks to mobilize government and philanthropic money to expand local programs that get proven results." Carttar writes, "The White House and Congress's requirement that coalitions seeking money from the fund raise private matching dollars has been much criticized because this was tough for many groups to do. But because of the matching rules, $241 million in federal grants has yielded more than $500 million in private commitments, tripling the money dedicated to helping improve the lives of people in low-income communities."
Cities and universities will work together in new MetroLab Network
The Obama administration announced this week a $160 million Smart Cities Initiative that, through a new MetroLab Network, will bring together cities and research universities with the aim of improving American cities, reports NextCity.
This app-enabled public-private partnership wants to become Silicon Valley's hunger buster
RouteFifty reports this week on a bi-sector collaboration, Feeding Silicon Valley, which works to divert "surplus food from landfills to homeless shelters using an app to connect vendors with non-profits in and around San Jose, California." The app was created in part by former San Jose Mayor Chuck Reed and is supported by the current mayoral administration.
Is collective impact the right approach?
We came across a new tool, the Collective Impact Feasibility Framework Tool, in a recent visit to the Collective Impact Forum. We're always on the lookout for diagnostic tools that help practitioners determine whether cross-sector approaches are appropriate for them. This framework — a "guide to help a group of stakeholders assess whether or not collective impact is the right approach to address the specific social problem in their community" — has some very helpful guiding exercises and questions for potential cross-sector partners.
Collective impact: a collaborative approach to creating change
Really interesting piece in Forbes this week on how collective impact approaches can be used in a for-profit context to "align their internally siloed teams to achieve greater impact through collaboration."
Governance Networks in the Public Sector
We came across this new research via Stefaan Verhulst at NYU's GovLab. A new book by E.H. Klijn and J. Koppenjan Governance Networks in the Public Sector "presents a comprehensive study of governance networks and the management of complexities in network settings. Public, private, and non-profit organizations are increasingly faced with complex, wicked problems when making decisions, developing policies or delivering services in the public sector. These activities take place in networks of interdependent actors guided by diverging and sometimes conflicting perceptions and strategies. As a result these networks are dominated by cognitive, strategic, and institutional complexities. Dealing with these complexities requires sophisticated forms of coordination: network governance."