Oct 21 2016

Weekly Briefing, October 17 – 21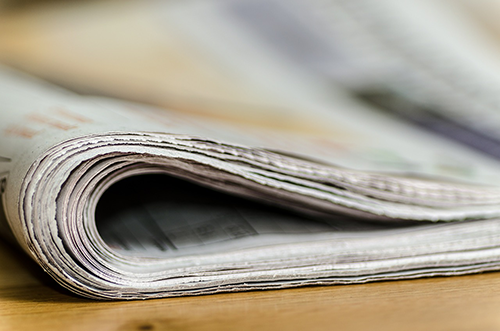 Every week, there are new intersector collaborations surfacing across the United States and new, fascinating research and commentary that provides insight into the intersector — the space where collaboration among government, business, and non-profit sectors enables leaders to share expertise, resources, and authority to address society's most pressing problems. To keep our readers, practitioners and researchers alike, in the know, we compile a weekly briefing that captures these insights, and we publish it here, on our blog, every Friday. If you like this briefing, you should sign up for our newsletter for more in depth coverage of the intersector.
Bill Clinton: America is most powerful when we work together
In this piece for Quartz, Bill Clinton discusses CGI America's model for collaboration: "What makes CGI unique is that we bring people together from all sectors of society — not just to talk about important challenges, but to pledge to do something to address them."
If billionaires fund your research, don't take public money
In this opinion piece in Wired, Jim Kozubek takes an interesting look at the changing funding model for scientific research. "Despite even the best intentions," he writes, "the injection of private money into science is creating power alliances and disrupting the longstanding public research-funding model."
NYC Digital Playbook
The City of New York's new Digital Playbook presents their "intentions for how residents experience City services. It describes how [their] digital strategy will increase equity and help all New Yorkers participate in the political, civic, and cultural life of the city." Strategy #11 is Collaborate with Civic, Design, and Technology Partners.
Pay for Success: To invest or not to invest?
Living Cities has launched a new Pay for Success blog series. This first post lays out the Initial Screening Criteria, which later blog posts will explore in greater detail.
Harnessing the possibilities of science, technology, and innovation
The White House Frontiers Conference is a gathering of cross-sector innovators from academia, industry, government, and civil society "to discuss and collaborate on the opportunities and challenges we as a Nation face over the next half-century and beyond."
Guide to Trend Mapping
FSG has released this tool that walks practitioners through trend mapping, which is "a visual depiction of relevant trends influencing the system around a given topic. Developing a trend map can help a group deepen their understanding of an issue through exploring related history, identifying key external factors, and tracking shifts in social and cultural norms."