May 08 2015

Weekly Briefing, May 4 – May 8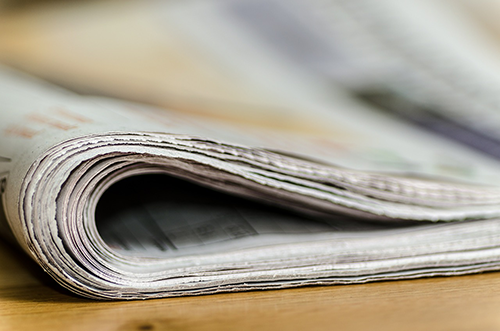 Every week, there are new intersector collaborations surfacing across the United States and new, fascinating research and commentary emerging that provides insight into the intersector — the space where collaboration among government, business, and non-profit sectors enables leaders to share expertise, resources, and authority to address society's most pressing problems. To keep our readers, practitioners and researchers alike, in the know, we compile a weekly briefing that captures these insights, and we publish it here, on our blog, every Friday. If you like this briefing, you should sign up for our newsletter for more in depth coverage of the intersector.
Spark Policy Institute releases Tools for Complex Decision Making
We're always on the lookout for helpful resources for practitioners and are big fans of Spark Policy Institute's Tools for Social Innovators, an online resource (or toolbox) with practical tools, guides, exercises, and resources meant to enable funders, nonprofits, business and community leaders to "enhance their ability to ignite social change." Spark recently announced new Tools for Complex Decision Making, which look at structuring decision making in complex, multi-stakeholder environments and hold incredible relevance for cross-sector — or intersector — collaborations.
New pay for success resources
The Social Innovation Fund at the Corporation for National and Community Service (CNCS) recently released its first resource, State of the Pay for Success Field: Opportunities, Trends and Recommendations, as part of "its goal to enhance knowledge in the field and begin to test and address questions around the applicability and efficacy of Pay for Success."
Collective Impact 101: The Definitive Guide
FSG's Fay Hanleybrown and Collective Impact Forum's Jennifer Splansky Juster authored this recent article in Generosity.  Check out the biggest misconceptions around collective impact.
Tread Lightly! brings together Noble Energy and U.S. Forest Service in multifaceted partnership supporting education and restoration for recreation
We're big fans of this collaboration: "Tread Lightly!, a leading national non-profit empowering people to connect with nature and enjoy outdoor recreation, has partnered with Noble Energy, Inc. to support multiple-use access, sustainability, education, and stewardship of America's natural resources. The initial focus of this new and innovative partnership will be on the Pawnee National Grassland, near the community of Greeley, Colorado, [managed by the U.S. Forest Service]."
Hello, world! Civicist Is born
Worth noting: "Dear readers: We're very excited to announce the launch of Civicist, our hub for news and analysis of the civic tech world. Here we will cover the growing ecosystem of people and projects using tech for civic purposes, building on the community-organizing and network-weaving we've done every June since 2004 during Personal Democracy Forum, and now year-round at Civic Hall. Every weekday, we'll bring you a roundup of the latest news in First Post, which goes out to Civic Hall members in the morning mail and gets posted online later in the day. Throughout the week our team will deliver fresh reporting and thinking on all the ways that this field is taking shape."