Jun 03 2016

Weekly Briefing, May 30 – June 3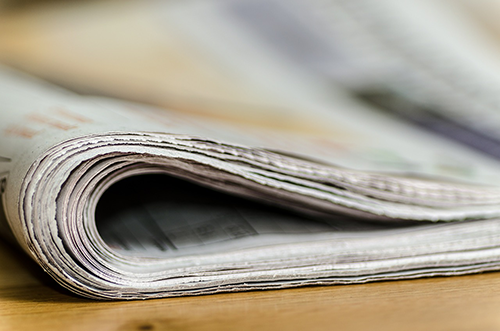 Every week, there are new intersector collaborations surfacing across the United States and new, fascinating research and commentary that provides insight into the intersector — the space where collaboration among government, business, and non-profit sectors enables leaders to share expertise, resources, and authority to address society's most pressing problems. To keep our readers, practitioners and researchers alike, in the know, we compile a weekly briefing that captures these insights, and we publish it here, on our blog, every Friday. If you like this briefing, you should sign up for our newsletter for more in depth coverage of the intersector.
Getting back to the purpose of collective impact
In response to the recent piece "Ten places where collective impact gets it wrong," Tynesia Boyea-Robinson writes about collective impact as "just a tool in service of continuous improvement for large-scale change. Most important are the people wielding the tool and the result they are working to achieve." She proposes some solutions to the shortcomings of collective impact as a tool: "One is creating communities of practice where leaders learn from and with each other on the path to social change."
Apply to be a 2017 Presidio Institute Fellow
Applications are open for the 2017 Presidio Institute Fellows program. The early bird deadline is August 15 — If you're passionate about solving complex problems through cross-sector solutions, visit the Presidio website to learn more.
New project: data collaboratives to improve children's lives
A new partnership between GovLab, Unicef, and UN Global Pulse aims "to leverage the potential of private sector data to improve children's lives through the study and creation of "data collaboratives." The initiative will work to identify best practice in data collaboratives, including "how to share data in a trusted manner using data governance frameworks and what steps and conditions must be in place in order to ensure the exchange of value." They'll be releasing resources and tools aimed at practitioners in the next few months, so we'll be on the lookout for those.
Sidewalk Labs and Transportation for America forge new partnership
From Route Fifty comes this profile of a new partnership between Google's Sidewalk Labs, which focuses on designing technology to solve urban challenges, and Transportation for America, an alliance of government, business, and civic leaders that works with with state and local governments on transportation policy issues. "By drawing on Transportation for America's long experience working within local communities, we can focus the conversation on cities' goals and break down the divide between technologists and city leaders," said Sidewalk Labs COO Anand Babu in a statement.
The NGen Leadership Toolkit: Cross-sector collaboration
As part of Independent Sector's NGen Digital Learning Series for non-profit leaders, the organization is holding a webinar about cross-sector collaboration on Thursday, June 9. "In this session, you'll learn how to lay the foundation for successful collaborations, build cross-sector teams, and develop trust among diverse partners."
Your picks for the worst non-profit jargon
Philanthropy rounded up non-profit professionals' thoughts on the most insular, sometimes meaningless jargon used in the non-profit world, and the results are pretty interesting. Some selections include "Better/strategic partnerships"; "'collective impact' – Ex) We studied some effective collabs. Let's call it collective impact & overcharge for consulting."; and "Disruption. Innovation. Strategic."
The research gap in social entrepreneurship
This SSIR piece focuses on the research to practice divide in social entrepreneurship rather than cross-sector collaboration, but we noticed some very familiar themes. Related to the differing cultures of academics and practitioners, the authors write, "Practitioners, by nature, move faster than academics. They're building, inventing, and pushing limits. Academics are not incentivized the same way; their institutional homes demand rigor and conservatism." And related to the need to move beyond case studies in research: "As the field of social entrepreneurship matures, more university researchers should (and will) turn their attention to the systematic, quantitative work necessary to move beyond anecdotes and case studies. If done well, those observations would be useful to practitioners, leading to more productive interactions between academia and practice."