May 29 2015

Weekly Briefing, May 25 – May 29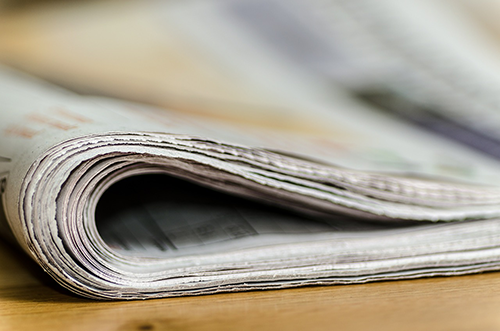 Every week, there are new intersector collaborations surfacing across the United States and new, fascinating research and commentary emerging that provides insight into the intersector — the space where collaboration among government, business, and non-profit sectors enables leaders to share expertise, resources, and authority to address society's most pressing problems. To keep our readers, practitioners and researchers alike, in the know, we compile a weekly briefing that captures these insights, and we publish it here, on our blog, every Friday. If you like this briefing, you should sign up for our newsletter for more in depth coverage of the intersector.
Relationships and Trust: The Second Core Component of Effective Collective Impact
We enjoyed this Living Cities blog post from Dan Duncan, consultant and faculty member of the Asset-Based Community Development Institute at Northwestern University. "Organizations do not collaborate," he says. "People collaborate based on common purpose, relationships and trust" — a topic he explores in greater detail.
Valley leaders cite collaboration as key to student success
Here's a recap from a panel discussion this week that focused on the importance of regional collaboration in student success in cradle to career initiatives. "More than 40 organizations — school districts, colleges, universities and community groups — and more than 100 individuals are part of the RGV Focus, a collective impact initiative whose cross-sector Leadership Team meets regularly to identify assets and needs in the Valley. The group shares a common vision…goals, strategies and metrics."
Rethinking partnerships for greater shared value
This week from the Devex blog: "Nongovernmental organizations are changing the way they are working. They now place importance in building stronger partnerships to create shared value. But 'against backgrounds that are often divisive,' how do partnerships persist?"
Community Collaboratives Show Persistence and Progress
From Bridgespan's Willa Seldon, Meera Chary, and Bradley Seeman in SSIR, this piece explores a 2012 report on community collaboratives by the Bridgespan Group and the White House Council for Community Solutions that studied initiatives that produced measureable improvement of at least 10 percent on a challenging community issue such as teen pregnancy, youth violence, and poor educational achievement. Bridgespan recently "went back to these communities to see if there were any patterns of persistence or progress, and write a follow-up report. We found that, with one exception, all of these communities continue to collaborate and that most continue to improve outcomes. However, these 'needle-movers' have faced a set of common challenges, forcing them to learn and evolve in different ways."
Los Angeles Tops U.S. City Open Data Census
"The U.S. City Open Data Census recently listed Los Angeles, New York and San Francisco as the top three cities to embrace open data. The findings represent a promising win for the city of Los Angeles, which made a sizable investment into its civic tech initiatives in 2014, and was told only two years before that it wasn't even capable of placing. Now, however, L.A. has moved up the ranking to take the No. 1 spot as of May 26."
Study: Less Than Half of Foundations Use Impact Investing
From the Chronicle of Philanthropy, this preview of research from The Center for Effective Philanthropy left us wanting more: "With increased interest in impact investing, the center surveyed 64 CEOs of private foundations about their organizations' practices. All of groups give at least $10 million annually in grants. The survey found that 41 percent of respondents said their foundations currently use impact investing, 6 percent plan to in the future, and 20 percent don't plan to."
Can companies become cities' sustainability savior?
Excited to see SustainAbility recent research on "Citystates II: The Case for Corporate Leadership in Urban Sustainability." profiled in GreenBiz. "'We see sectors like energy, infrastructure, real estate, transportation, all quite engaged with cities,' says Chris Guenther of SustainAbility. 'But we're really interested in how other industries like food, retail, consumer products — you name it — can find ways to accelerate their own sustainability ambition and agendas in cities and with cities.'"