May 27 2016

Weekly Briefing, May 23 – 27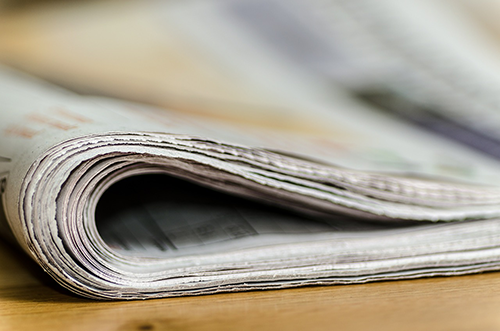 Every week, there are new intersector collaborations surfacing across the United States and new, fascinating research and commentary that provides insight into the intersector — the space where collaboration among government, business, and non-profit sectors enables leaders to share expertise, resources, and authority to address society's most pressing problems. To keep our readers, practitioners and researchers alike, in the know, we compile a weekly briefing that captures these insights, and we publish it here, on our blog, every Friday. If you like this briefing, you should sign up for our newsletter for more in depth coverage of the intersector.
How park directors attract Wall Street investors to city projects
This piece about private funding for public parks in Route Fifty encourages park directors to involve private partners early on in the planning process: "First steps for park directors should be researching capital opportunities and financing structures, while engaging Wall Street early — involving bankers and other experts on the project's front end rather than simply asking for funding." The piece also notes that public-sector partners should consider the importance of "speaking the language" of the private sector and approaching negotiations with the private sector with preparedness and caution.
Success by design, not by chance: building capability to achieve results at scale
From Jeff Edmondson of StriveTogether comes this piece that examines the limits of evidence- and data-based decision making without alignment of cross-sector leaders. "Evidence-based decision making is not sufficient to get to 'success by design,'" he explains. "To achieve improvement at scale and create better and more equitable systems, we need a host of partners across sectors working in alignment to meet the unique needs of a child."
Inside 5 tools cities can use to pay for infrastructure
A new report by the National League of Cities looks at five tools that cities have at their disposal as they face serious infrastructure problems related to roads, transit, and wastewater/stormwater. Next City reports, "Exactly how P3 water deals will shake out for cities isn't covered in the report; indeed, there's still much skepticism surrounding P3s and infrastructure investment with regard to who bears financial risk, the private funders, or the public agencies. The NLC acknowledges the 'relative novelty' of the mechanism, but points to some international models worth examining." The report is also an excellent source of information on the laws authorizing P3s, which vary state to state — See the helpful chart on p. 1 for more on that topic.
Why is the health department here?
On Living Cities' blog, Patty Hayes, Seattle's Director of Public Health, and Kirsten Wysen, a Seattle Public Health Project Manager, discuss the ways that public health departments are becoming more involved in cross-sector partnerships, including on issues related to transportation, early learning, and public housing. They examine seven ways that involving your local public health department can improve practitioners' cross-sector work, with points related to data, community engagement, and racial equity.
8 tech innovations that would counter sex trafficking
A recent report from the UCLA Luskin Center for Innovation highlights the increasing emphasis on cross-sector collaboration in the fight against sex trafficking in the United States, Forbes reports. "As governments, law enforcement, policymakers, and social service providers increasingly come to recognize the collaborative nature of trafficking rings … there is greater emphasis on cross-sector cooperation to counter the illicit and highly clandestine crime." The report also outlines eight recommendations for action by the public and private sectors, including the creation of a digital platform for service providers to facilitate "secure and prompt cross-sectional information-sharing."
Governor Dayton and Land O'Lakes, Inc. announce public-private partnership to improve water quality in Minnesota
A new collaboration brings together the State of Minnesota, Land O'Lakes, and local farmers to help implement conservation practices that protect and improve the state's water resources."By working together, we can improve the quality of our water for future generations of Minnesotans. I urge businesses, farmers, and landowners across Minnesota to follow this model of responsible stewardship," said Governor Mark Dayton.