May 22 2015

Weekly Briefing, May 18 – May 22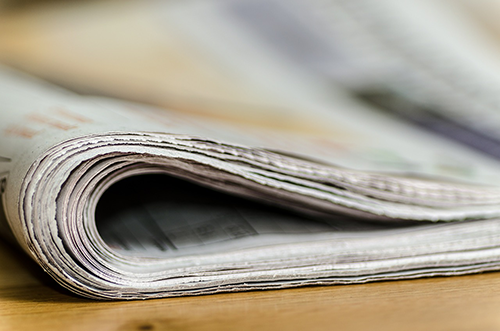 Every week, there are new intersector collaborations surfacing across the United States and new, fascinating research and commentary emerging that provides insight into the intersector — the space where collaboration among government, business, and non-profit sectors enables leaders to share expertise, resources, and authority to address society's most pressing problems. To keep our readers, practitioners and researchers alike, in the know, we compile a weekly briefing that captures these insights, and we publish it here, on our blog, every Friday. If you like this briefing, you should sign up for our newsletter for more in depth coverage of the intersector.
Stop (just) measuring impact, start evaluating
From FSG's Srik Gopal, this commentary emphasizes that there's more to evaluation that just impact: "While measuring impact could be a purpose of evaluation, it is by no means the only one. Evaluation also helps uncover insights related to context, implementation, strategy, and organizational and system capabilities. There are several reasons why investing resources and energy in evaluating, rather than just measuring impact, is beneficial."
A.G. Schneiderman & The Robin Hood Foundation announce program to help homeless families obtain permanent affordable housing
Come Home NYC was launched this week — led by Enterprise Community Partners (the national affordable housing and community development organization) in cooperation with New York City's Department of Homeless Services, Single Stop, and more than 25 private and non-profit affordable housing landlords. "With commitments of $1.2 million from Attorney General Schneiderman's office and $300,000 from the Robin Hood Housing Advisory Board, Come Home NYC will place 300 homeless families in permanent housing over the next two years."
The Citi Foundation and Living Cities announce selection of five cities to join city accelerator initiative to promote local government innovation
We're fans and followers of Living Cities' City Accelerator and were excited to see this week that Citi Foundation and Living Cities announced that Albuquerque, Atlanta, Baltimore, New Orleans and Seattle will receive support "to adopt leading practices in community engagement through the City Accelerator, a $3 million initiative to advance innovation in local government."
The case for corporate leadership in urban sustainability
New research from SustainAbility, which is "focused on the role of the private sector in sustainable development. This report focuses on the case for businesses to take a bold leadership stance in urban sustainability efforts. "We believe that aligning the sustainability efforts of global companies and cities might bring unique benefits for both. For cities: the chance to extend their reach through a cadre of highly focused, influential partners capable of innovating and mobilizing others. For companies: opportunities to deepen relationships with customers and stakeholders, to experiment with radically new products, services and business models, and to extend and enhance their positive environmental and social impacts.
Beware blurring of sectors
This introduction to SSIR's summer 2015 issue warns: "More than ever we are seeing a blurring of the lines between the nonprofit and for-profit sectors—but that is not always a good thing."
Are nonprofits getting in the way of social change?
From Paul Klein on Impakt in SSIR: "The evidence that meaningful change is within our reach is galvanizing changemakers in all sectors. It is also causing us to have very different expectations of nonprofits—the groups that we have seen until recently as the primary catalysts for social change. Today, transformational social change is happening in many ways through the actions of many people, and some of the world's most important funders have become impatient with the status quo in the nonprofit sector." Added to the Twitter editorial calendar. Neil – Is Paul someone you'd like to send a short note to? We're connected on LinkedIn, and I believe you met with him at some point?