Apr 03 2015

Weekly Briefing March 30 – April 3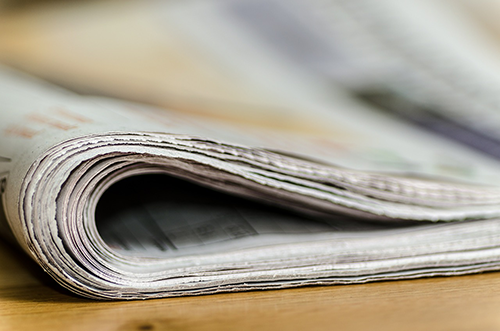 Every week, there are new intersector collaborations surfacing across the United States and new, fascinating research and commentary emerging that provides insight into the intersector — the space where collaboration among government, business, and non-profit sectors enables leaders to share expertise, resources, and authority to address society's most pressing problems. To keep our readers, practitioners and researchers alike, in the know, we compile a weekly briefing that captures these insights, and we publish it here, on our blog, every Friday. If you like this briefing, you should sign up for our newsletter for more in depth coverage of the intersector. 
Knight Cities Challenge Winners
If you haven't yet checked out the 32 winners of the Knight Cities Challenge, announced this week, you're missing out.
Alliance Looking at "Next Big Things" Facing Local Government
The Alliance for Innovation, which works to inspire innovation in government, recently announced that it will look at the "Next Big Things" facing local governments in the next 20 – 50 years. In partnership with Next Generation Consulting, ICMA, and Arizona State University, the Alliance will consult subject matter experts, practitioners, and undertake a substantial literature review. We're hoping cross-sector collaboration and alternative methods of public service delivery will make the list The "Next Big Things," which will be released in Summer 2015. 
Concordia 2015 Summit Dates Announced
Concordia announced the dates for its 2015 Summit — Thursday, Oct. 1 and Friday, Oct. 2 — at the Grand Hyatt in New York. We'll be there!
How Bloomberg's Still Changing the Way Cities Operate
From Governing comes this close look at the infusion of private money that has come from Bloomberg Philanthropies and similar initiatives, with a focus on how New Orleans has levered the involvement of non-state actors to improve outcomes: "[New Orleans Mayor Mitch] Landrieu says his constituents now realize that New Orleans can't survive without help from outsiders. 'Literally everything we do here has a nonprofit component, a faith-based component, a philanthropic component and a government component,' he says."
Does civic tech have a funding problem?
In Technically.com, Monika Shepard, of the government accountability nonprofit Global Integrity, argues that civic technologists need to have more conversations about how to monetize civic tech innovations.
Systems Change Should Lift Up Beneficiary Voices
A thoughtful piece from Peter Long, President and CEO of Blue Shield of California Foundation (one of California's largest health care grantmaking institutions), in SSIR on the importance of the presence of beneficiaries (not just leaders) in systems change efforts.