Apr 10 2015

Weekly Briefing April 5 – April 9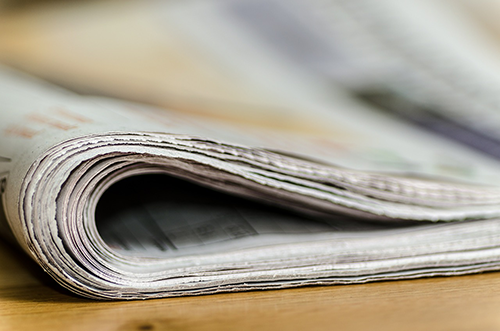 Every week, there are new intersector collaborations surfacing across the United States and new, fascinating research and commentary emerging that provides insight into the intersector — the space where collaboration among government, business, and non-profit sectors enables leaders to share expertise, resources, and authority to address society's most pressing problems. To keep our readers, practitioners and researchers alike, in the know, we compile a weekly briefing that captures these insights, and we publish it here, on our blog, every Friday. If you like this briefing, you should sign up for our newsletter for more in depth coverage of the intersector.
Improving public services: the secrets of award-winning cities
IBM Center for Business and Government's John Kamensky writes in Governing this week about a recent report on innovation in government. "Local governments, their citizens and community interest groups all want better service delivery, and more than ever are looking to technology to make that happen. But technology alone won't work," he writes. "What cities that have been recognized for innovations in service delivery have in common is the right governance structures — inclusive approaches and an embrace of partnerships — to make new technologies successful."
Striving for a collective purpose in veterans' services
We were glad to see that the Institute for Veterans and Military Families at Syracuse University's (IVMF) case for driving community impact received so much ink this week. Writing in The Hill, IVMF Senior Director for Research and Policy Nick Armstrong argues, "There is a serious gap in how America cares for its veterans and military families. This gap does not exist due to a lack of public concern or resources. Rather, this gap lies between the organizations—public, private, and nonprofit—that serve veterans and their families. It endures due to a lack of collaboration, coordination, and collective purpose."
Accela launches finance, administration suite for government
"The rise of financial apps in government continues," writes Jason Shueh in Government Technology this week, announcing that the civic tech giant Accela has acquired two cloud-based financial software companies to add to its Civic Platform.
Urban Institute launches new website, in beta
From Urban's April 9 newsletter:"A brand new Urban.org is coming soon; in the meantime, we're opening the beta site to the public. Explore the new features and let us know what you think." Urban, we love it.
Why you should pay attention to a new coalition's recommendations for education in Detroit
"Last week, the Coalition for the Future of Detroit Schoolchildren (CFDS), a cross-section of educators, business people, philanthropists, clergy members, and other local leaders, released its recommendations for sweeping changes to improve the educational landscape for Detroit students…Comprised of a diverse cross-section of community leaders, the CFDS has produced an aggressive, progressive platform. It was no small task to come up with 37 direct – and oftentimes onerous – recommendations with more than 100 different opinions sitting around one proverbial table. (The coalition was made up of five co-chairs, 30 steering committee members, and 70 volunteers serving on six subcommittees.) Amazingly, they conducted their research and sketched out a plan in 100 days."