Mar 20 2015

Weekly Briefing, March 16 – 20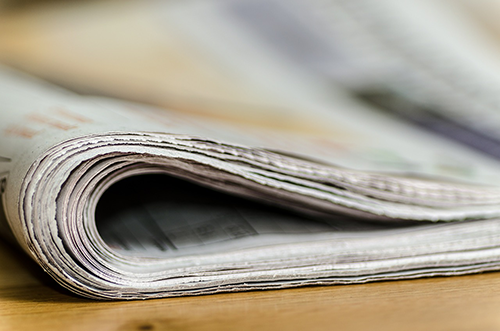 Every week, there are new intersector collaborations surfacing across the United States and new, fascinating research and commentary emerging that provides insight into the intersector — the space where collaboration among government, business, and non-profit sectors enables leaders to share expertise, resources, and authority to address society's most pressing problems. To keep our readers, practitioners and researchers alike, in the know, we compile a weekly briefing that captures these insights, and we publish it here, on our blog, every Friday. If you like this briefing, you should sign up for our newsletter for more in depth coverage of the intersector.
Five Tips for City Innovators
In this Bloomberg Philanthropies blog post, Tommy Pacello, Director of Mayor's Innovation Team in Memphis, reflects on his work as a city innovator. Our favorite tip is number three: Break down the silos. "City Halls, community groups, and NGOs can be extremely siloed – employees are often focused on the issues directly in front of them. An open process for sharing ideation, progress, information, and data is extremely important to bringing disparate, but vitally important partners together on issues that require cooperation."
INGOs of the future: Redefining the vanguard of corporate-nonprofit partnership
From Shared Value Initiative's Chad Bolick on the Devex blog:"NGOs are exploring practical, cost-effective ways to transform their relationships with corporate partners and, over the long-term, change the dynamics that hold outdated corporate-nonprofit relationship norms in place. As they do, they are asking bold questions, such as: How do we move from transactional relationships to strategic relationships with corporate and government partners? Do our internal organizational structures and staffing promote and sustain effective partnerships? When will the rhetoric around "innovation" and "cross-sector collaboration" catch up with the reality?"
Seattle Hacktivists Dream Up New Transportation Apps
We enjoyed the many stories this week of Seattle's recent transportation hackathon. This exercise illuminates the differing resources cross-sector partners bring to the table — some, authority to collect and provide data, others, technical expertise and unique perspectives on citizen (or user) experiences. "Over the weekend, 70 web developers and engineers, designers, data analysts, transportation advocates, traffic engineers, and bureaucrats holed up in the downtown Seattle offices of marketing software company MOZ for an event called Hack the Commute. The city-sponsored civic hackathon's objective: Take a huge trove of public and private transportation data and use it to create or improve apps and produce data analysis and visualizations that make it easier to travel in Seattle."
Creating Access And Demand for Social Good
This piece is the third in Fast Company's "Tech Social" series (which we highly recommend!) — a four week series curated by The Bridgespan Group and the Omidyar Network and that explores breaking barriers to scaling social good.
Relationship Advice for Cross-Sector Collaborators
From Monitor Institute COO Dana O'Donovan and New Profit partner Shruti Sehra in SSIR on "how to keep the fire going" between organizations that have "bond[ed] across sectoral lines." This piece looks at the the 15-year collaboration between Monitor and New Profit and offers some helpful takeaways for practitioners: "Design…and redesign. Strive to engage the entire organization. Face tough issues head on."
Data Drives School-Community Collaboration
We think these seven interesting, actionable principles for data sharing from the StriveTogether blog have serious relevance for cross-sector collaborations.
Using Innovation and Technology to Improve City Services
In this report, from IBM's Center for The Business of Government, Professor Sherri Greenberg examines a dozen cities across the United States that have award-winning reputations for using innovation and technology to improve the services they provide to their residents and explores a variety of success factors associated with effective service delivery at the local level.