Jun 10 2016

Weekly Briefing, June 6 – 10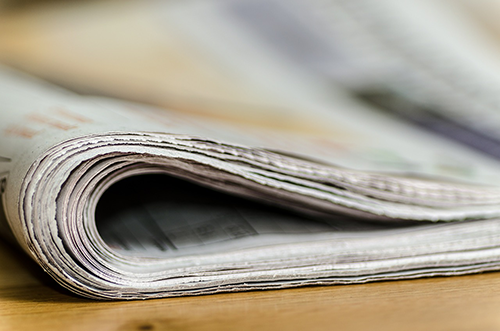 Every week, there are new intersector collaborations surfacing across the United States and new, fascinating research and commentary that provides insight into the intersector — the space where collaboration among government, business, and non-profit sectors enables leaders to share expertise, resources, and authority to address society's most pressing problems. To keep our readers, practitioners and researchers alike, in the know, we compile a weekly briefing that captures these insights, and we publish it here, on our blog, every Friday. If you like this briefing, you should sign up for our newsletter for more in depth coverage of the intersector.
Are agencies collaborating with each other more than they used to?
This piece from Steve Kelman, Professor of Public Management at Harvard's Kennedy School, highlights the proliferation of cross-agency collaboration. While the subject is not cross-sector, we found that the piece brought up some interesting discussion relevant to intersector partnerships. "In terms of developing solutions, an argument for cross-organizational collaboration is that the jostling of ideas within groups having members from many different perspectives, professional cultures, and experiences can produce more creative ideas and solutions than people from a single agency, who are more inbred," he explained.
Performance Partnership Pilots: Increasing Program Flexibility to Improve Outcomes
This report from the IBM Center for the Business of Government looks at the Performance Partnership Pilots program, which aims to assist disconnected youth by coordinating different federal programs and services from across agencies. The program also relies on the involvement of social service providers and "is intended to address: [P]oor coordination and alignment across the multiple systems that serve youth; policies that make it hard to target the neediest youth and help them overcome gaps in services; fragmented data systems that inhibit the flow of information to improve results; and administrative requirements that impede holistic approaches to serving this population." The report examines the program for lessons in collaboration and how flexibility may result in improved outcomes for social service recipients.
The 2016 SustainAbility Leaders
This is the most recent report from GlobeScan and SustainAbility that examines survey responses from cross-sector stakeholders on several issues related to sustainability: "Sustainability experts believe that national governments and the private sector equally share the responsibility for advancing SD over the next two decades, with 34% of experts rating each as vital to progress. Multi-sectoral partnerships are also seen as playing a critical role. Expectations for governments to lead have gradually decreased in recent years, while those for the private 7 sector have been rising." See the chart on page 8 for a ranking of which type of organization or intervention has most contributed to progress in this field since 1992 — Non-profits rank number one; multi-sectoral partnerships are somewhere in the middle; and national governments rank last.
Millennials are reshaping the world of social impact
This Medium piece describes the tendency among millennials to be open to cross-sector approaches: "The philanthropic sector, with more millennials involved, is now starting to work in partnership with others from government and business, putting more focus on collaborative, cross-sector approaches. … It's almost as if there never had been an assumption that driving social change was only the job of the social sector."
Springfield, Pittsfield each given $475,000 in Working Cities Challenge
As part of the second round of the Federal Reserve Bank of Boston's Working Cities Challenge, which aims to build collaborative leadership for economic growth in post-industrial cities, five cities will receive funding, technical assistance, and other support for new three-year initiatives. "The Working Cities Challenge elevates local leadership, amplifying solutions from the community level to increase cross-sector collaboration and improve economic outcomes for low-income residents," said Governor Charlie Baker.