Jul 08 2016

Weekly Briefing, July 4 – 8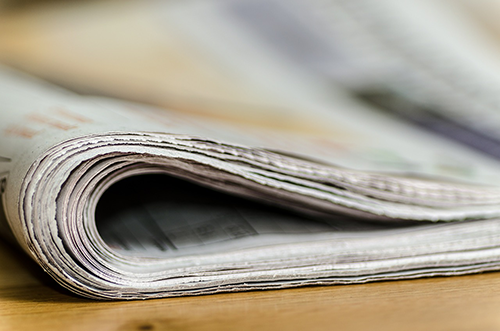 Every week, there are new intersector collaborations surfacing across the United States and new, fascinating research and commentary that provides insight into the intersector — the space where collaboration among government, business, and non-profit sectors enables leaders to share expertise, resources, and authority to address society's most pressing problems. To keep our readers, practitioners and researchers alike, in the know, we compile a weekly briefing that captures these insights, and we publish it here, on our blog, every Friday. If you like this briefing, you should sign up for our newsletter for more in depth coverage of the intersector.
Heal the V.A. (but first, do no harm)
This piece from the Editorial Board of the New York Times examines previous attempts to fix issues with the Veterans Affairs Department and the newest plan for the department over the next 20 years. "It's unclear how that new public-private agglomeration is supposed to work, but getting those devilish details right is crucial. Veterans' advocacy groups are right to be concerned that shedding patients and services to the private sector may ultimately weaken the V.H.A."
Data-driven White House initiative to share replicable criminal justice reforms
The White House's new Data Driven Justice Initiative is a platform to discuss and share successful criminal justice reform efforts among states, cities, and counties, reports NPQ. "Non-profit organizations are highlighted as being important strategic community partners in these initiatives. … Non-profits often deliver these social, behavioral, and mental health services that intervene and reduce criminal justice costs in the long run."
Using Data for Collective Impact Step Two: Find the data
Part 2 of Living Cities' Using Data in Collective Impact series outlines how to find the data your partnership needs. Learn more about the series here.
Biden to announce public-private partnerships for Cancer Moonshot
The White House's cross-sector Cancer Moonshot 2020 initiative, which we cover here, held a summit to announce next steps for the Task Force. "The summit is an opportunity to pivot away from the work the task force has done so far, which has mainly focused on learning about what work needs to be done, to discussions with the private sector and others about how to 'invoke systems change in the way we approach cancer.'" One new initiative stemming from this work is a partnership between IBM's Watson for Genomics technology and the Department of Veterans Affairs.
'Your Way Home Montgomery County' summit recognizes homeless progress
Local leaders from across sectors gathered to recognize progress in tackling homelessness in Montgomery County, Pennsylvania. The progress was due in large part to Your Way Home, the county's housing crisis response system to end and prevent homelessness. "The Your Way Home public-private partnership aligns leadership, resources, and funding across sectors to achieve a shared vision of making homelessness rare, brief, and non-recurring."