Jul 03 2015

Weekly Briefing, June 29 – July 3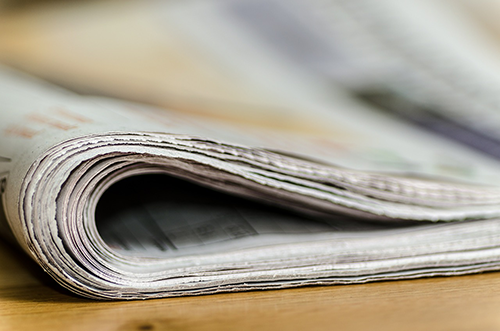 Every week, there are new intersector collaborations surfacing across the United States and new, fascinating research and commentary emerging that provides insight into the intersector — the space where collaboration among government, business, and non-profit sectors enables leaders to share expertise, resources, and authority to address society's most pressing problems. To keep our readers, practitioners and researchers alike, in the know, we compile a weekly briefing that captures these insights, and we publish it here, on our blog, every Friday. If you like this briefing, you should sign up for our newsletter for more in depth coverage of the intersector.
Fix California Challenge: Exec. education in public sector innovation for gov't employees
We came across this great idea in Presidio's Twitter feed this week. In response to the Fix California Challenge, a project of Innovate Your State, one user proposed: "Civic leaders face many of the same challenges of the past century. But this generation of leaders are tasked with solving them without the ability to match current needs – regardless of relevance or cost effectiveness. Governments are hamstrung by legacy processes while a fast-moving public demands increased responsiveness. At the same time, opportunities for collaboration between the public and private sectors have never been greater. As one local government leader put it, 'We're now riding the second wave of civic pro-bono and civic innovation.' To capitalize on the immense interest in civic collaboration, governments at all levels need training to leverage this new generation of public-private partnerships."
$30 million now available for Detroit's Main Street
From Living Cities' blog, this interview with Benjy Kennedy, who led the Kresge Foundation's work to raise the Woodward Corridor Investment Fund in Detroit, has some wonderful advice for and insight into working across sector. For example, Kennedy points out the differing focus that sometimes exists between partners focused on "closing the deal" and partners who may be committed to being "associated with an idea, but not necessarily care about the realization of that idea." "Circumstances can change, personalities can change and institutional priorities can shift. That can cause people to stay on the bus together, but they all may not be interested in arriving at that end point."
Early college high schools are off to a promising start
This piece from FiveThirtyEight Economics focuses on early, promising successes of P-TECH, whose design and early implementation we profiled in our Case Study Library.
N.Y. City officials: Social impact bond big plus
This is a report on NYC's first social impact bond — a failure in accomplishing its intended outcome, but a success in aligning "government, service providers, and investors around outcomes at no cost to taxpayers if targets are not met."
'Fit for Partnering' assessment: understanding your institutional readiness to partner
This blog from The Partnering Initiative announces a new diagnostic tool to help organizations determine their capacity for partnership: "…our work with organisations across sectors has repeatedly demonstrated that one of the main obstacles to effective partnership lies in the fact that organisations are not institutionally set up to effectively engage in collaborations with other organisations, let alone maximize the value of their partnerships."
The Top 100 Partners Exercise
We came across this tool on the Collective Impact Forum this week. From the Tamarack Institute, it  "helps practitioners consider the top 100 people and organizations in your community that could help you realize the change you want to see and identify who your best partners will be."
FMCS mediators assist energy department and industry groups establish groundbreaking energy savings standards
We're generally interested in negotiating rulemaking processes in the United States, because they have the potential to bring together diverse stakeholders from across sectors to arrive at consensus on complex regulations. Here's an example of one that appears to be a success: "In what has been hailed as the biggest energy-saving standards rulemaking in Department of Energy history, the Federal Mediation and Conciliation Service (FMCS) assisted industry, government, and advocacy groups to achieve major new consensus energy standards for commercial heating and air conditioning equipment. These standards could save nearly 15 quadrillion BTUs (quads) of energy over 30 years and reduce energy consumption and costs by billions of dollars over the lifespan of the equipment."
Forty-four ways to make it work: secrets of successful cities
We were glad to see this latest blog post from Civic Consulting's Alexander Shermansong in our inbox this week. In reflecting on the recent National Resource Network conference, he offers this observation about driving change in cities: "…making it work takes allies on the ground. It's not just press conferences where all the business executives or community leaders can stand by the podium and lend their name and face. It's pragmatic partnerships where community colleges offer basic computer and customer service classes for city workers, as in Meridian, Idaho. It's partnerships where business leaders stand up and invest in joint priorities, as in Winston-Salem."