Jun 26 2015

Weekly Briefing, June 22 – 26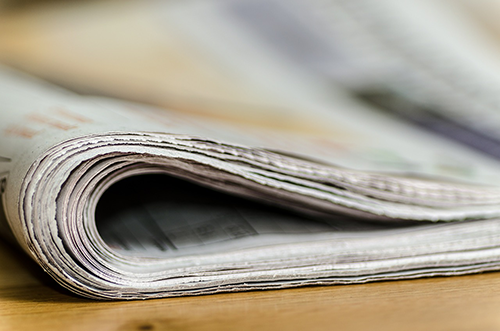 Every week, there are new intersector collaborations surfacing across the United States and new, fascinating research and commentary emerging that provides insight into the intersector — the space where collaboration among government, business, and non-profit sectors enables leaders to share expertise, resources, and authority to address society's most pressing problems. To keep our readers, practitioners and researchers alike, in the know, we compile a weekly briefing that captures these insights, and we publish it here, on our blog, every Friday. If you like this briefing, you should sign up for our newsletter for more in depth coverage of the intersector.
New Report Explores How Multi-sector Collaboration and Business Can Accelerate Food and Nutrition Security Outcomes in Southeast Asia
While we're focused on U.S. collaborations, we gave a careful look to this Forum for the Future report on multi-sector collaboration in food and nutrition — a topic we know many practitioners are tackling in their local communities. The report, Addressing food and nutrition security through partnerships and strong business leadership, was produced "in consultation with representatives from the entire food value chain, including agri-food multinational companies, crop producers, financial institutions, retailers, academia, nutritionists, and international and non-governmental organisations. For the first time, non-traditional stakeholders such as logistics and packaging companies were also invited to participate in the conversation."
12 guiding principles for private-public partnerships will help advance food, nutrition research
We're always on the lookout for diagnosis frameworks. This one is intended for multi-sector initiatives to advance food and nutrition research. "While each sector brings a different set of perspectives that can speed the progress of research when combined, they also bring different motives, and progress is not possible unless there is a commonality among the principles that guide the activities of all involved."
Can we address imbalances of power in cross-sector partnerships?
What collaboration doesn't have to address issues of power imbalances and trust? "The good news is that unevenness of power can be managed and mitigated, while differences in approaches can be turned into advantages. This begins with strengthening the capacity of organizations from all sectors — business, civil society, U.N. and governments — so they are 'fit to partner.'"
Do we need an academy like West Point, but for civil service?
We were excited to see this coverage in the Washington Post of ASU's new Public Service Academy, "an undergraduate program that will integrate cross-sector and civilian-military experiences to develop future leaders. In an interview with Tom Fox, Jonathan Koppell, the dean of the ASU College of Public Service and Community Solutions, talked about the new academy, the types of training it will provide and some of the barriers that currently exist regarding entry into federal service."
Thriving on Failure
From SSIR, this piece is about learning from failure social enterprise, but we think it illuminates the need for learning from failed cross-sector collaborations.
One year after: Observations on the rise of innovation districts
An update from Bruce Katz et. al. at Brookings on their Innovation District report: "In the year since we released "The Rise of Innovation Districts: A New Geography of Innovation in America," Brookings has visited or interacted with dozens of leaders in burgeoning innovation districts in the United States and Europe. In so doing, we've sharpened our knowledge of what's happening on the ground and gained some important insights into how cities and metros are embracing this new paradigm of economy-shaping, place-making, and network-building."