Jun 19 2015

Weekly Briefing, June 15 – June 19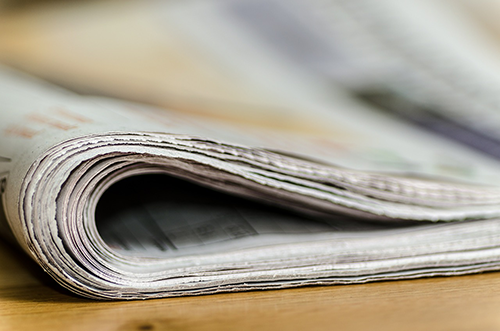 Every week, there are new intersector collaborations surfacing across the United States and new, fascinating research and commentary emerging that provides insight into the intersector — the space where collaboration among government, business, and non-profit sectors enables leaders to share expertise, resources, and authority to address society's most pressing problems. To keep our readers, practitioners and researchers alike, in the know, we compile a weekly briefing that captures these insights, and we publish it here, on our blog, every Friday. If you like this briefing, you should sign up for our newsletter for more in depth coverage of the intersector.
Understanding the four "Ps" before the P3
We recently came across this two page report outlining considerations for government leaders to make when diagnosing opportunities for collaboration with the private sector. Seth Merewitz, partner in the Los Angeles office of Best Best & Krieger LLP, where he leads the Public-Private Partnership/Joint Venture Group, argues that "many excellent P3 opportunities are lost as local officials fail to get the potential P3 to the starting line" and suggests considering the problem, project, priorities of stakeholders, and political environment.
Public Private Partnerships offer innovative growth opportunities for the insurance sector
A recently released KPMG report, Demystifying the Public Private Partnership Paradigm, explores the role that insurances can play in climate change, disaster resilience, infrastructure investment, and more. Because insurers are struggling with innovative practices to achieve this, KPMG suggests an increased role for insurers in public private partnerships  with non-traditional organizations, including public, private, and non-governmental organizations, to advance these initiatives.
The Power of Public-Private Partnerships
From Intuit in The Hill on the IRS' announcement of the large scale collaboration resulting from its recent cross-sector Security Summit — "a three-part strategic framework that will guide both short- and long-term efforts to combat ID theft tax fraud. The framework includes combined public-private approaches to taxpayer authentication – a critical component of ensuring taxpayer security, direction and guidance to industry about reporting leads to the IRS and states that will help government identify potential fraud, and long-term efforts to share information and develop policies to meet the ever evolving fraud threat. What makes this public announcement extraordinary is, as the IRS has described, the unprecedented collaboration among the state agencies, the IRS and the industry, which have combined forces to fight fraud."
Obama Administration and Private Partners Make a Clean Energy Push
Here's a brief recap of this week's Clean Energy Investment Summit, hosted by the White House, which aims to catalyze action among industry, philanthropic, and non-profit partners. Read more about the private sector commitments, philanthropic pledges, executive actions, and innovative non-profit work to date.
Collective Impact: The Missing Link
In SSIR this week from key staff at the Dasara Girl Alliance comes "three ways to create an environment where interdependent stakeholders can perform their individual roles optimally and collaborate with each other effectively."
San Francisco's Holistic Approach to Helping the Homeless
We always enjoy Stephen Goldsmith's Governing pieces. This one is a profile of a cross-agency collaboration in San Francisco that holds lessons for other local governments.