Jul 31 2015

Weekly Briefing, July 27 – 31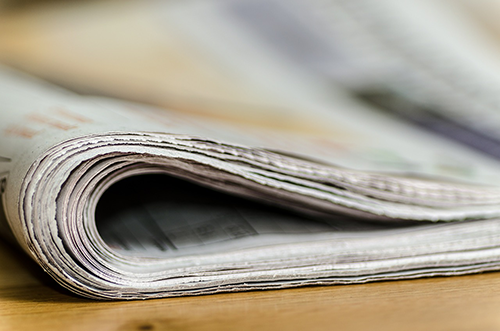 Every week, there are new intersector collaborations surfacing across the United States and new, fascinating research and commentary emerging that provides insight into the intersector — the space where collaboration among government, business, and non-profit sectors enables leaders to share expertise, resources, and authority to address society's most pressing problems. To keep our readers, practitioners and researchers alike, in the know, we compile a weekly briefing that captures these insights, and we publish it here, on our blog, every Friday. If you like this briefing, you should sign up for our newsletter for more in depth coverage of the intersector.
Looking back as we forge ahead: lessons from the first year of the Working Cities Challenge
This week on Living Cities' blog, Colleen Dawicki, Senior Community Development Analyst for the Federal Reserve Bank of Boston, reflects on the first years of the Working Cities Challenge. The challenge is a competition adapted from the Living Cities Integration Initiative that aims to advance collaborative leadership for the benefit of low-income residents in Massachusetts' smaller cities. Lessons include: Repeatedly share ideas to make them "sticky;" think of grantees as innovation partners; make course corrections; and more.
USDA announces first private sector investments through U.S. Rural Infrastructure Opportunity Fund
Agriculture Secretary Tom Vilsack announced this week the first round of investments in rural infrastructure projects through the U.S. Rural Infrastructure Opportunity Fund. Through the Fund and its expanded public-private partnerships, the USDA has facilitated the investment of nearly $161 million in private capital to 22 critical water and community facilities projects in 14 states. The U.S. Rural Infrastructure Opportunity Fund is part of a broader effort across the Department to rethink how to best leverage private sector resources to revitalize and reenergize the rural economy. Read our blog post on another USDA cross-sector initiative, the Regional Conservation Partnership Program (RCPP).
Overcoming pitfalls for funders also playing the backbone role
From FSG's Robert Albright on the Collective Impact Forum come these reflections on how funders can prioritize and support backbone functions, a question that "emerged as a priority for many funders." In a Collective Impact Forum-hosted small group discussion, "we asked participants to reflect on when and how funders are playing the backbone role, and what pitfalls to avoid when taking on this responsibility. Below are some notable questions and key themes that emerged from this small group discussion …"
Improving corporate-non-profit partnerships
This SSIR piece on corporate philanthropy holds some interesting considerations of corporate vs. non-profit operating models and offers strategies for navigating those differences: "New survey findings suggest that giving non-profit partners more freedom in how they use gifts is an important part of building the strength of the social sector. Just as many corporations rely on the ability to direct flexible resources in pursuit of ultimate outcomes, loosening restrictions on gifts and focusing on supporting strong non-profit enterprises — versus specific programs — is critical to making progress toward shared social goals."
Creating collaborative solutions: innovations in governance
Harvard's Kennedy School is launching a new Executive Education program, "Creating Collaborative Solutions: Innovations in Governance."