Jul 17 2015

Weekly Briefing, July 13 – 17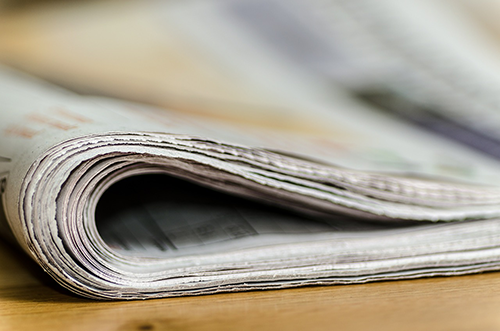 Every week, there are new intersector collaborations surfacing across the United States and new, fascinating research and commentary emerging that provides insight into the intersector — the space where collaboration among government, business, and non-profit sectors enables leaders to share expertise, resources, and authority to address society's most pressing problems. To keep our readers, practitioners and researchers alike, in the know, we compile a weekly briefing that captures these insights, and we publish it here, on our blog, every Friday. If you like this briefing, you should sign up for our newsletter for more in depth coverage of the intersector.
Next phase in Buffalo River recovery kicks off with habitat restoration and shoreline improvements
New York's Buffalo River Restoration Partnership, which includes intersector partners from New York State Department of Environmental Conservation, the EPA, Buffalo Niagara Riverkeeper, the Army Corps of Engineers, the City of Buffalo, and Honeywell, is reporting a major milestone this week: "As the ten-year effort to remove toxic sediment from the Buffalo River nears completion this summer, the focus now shifts to shoreline access and habitat restoration along this once-dead river. After nearly five years of planning and design work, construction is beginning at RiverBend and seven other locations along the Buffalo River that are essential for removing the river from the federal list of Great Lakes Areas of Concern by 2016."
When and how to engage the private sector in collective impact
There are some gems in this Collective Impact Forum interview with Kim Fortunato, Director of Campbell Healthy Communities program. Here are a couple of our favorites: "Invite us to the table. We're not just a funder. We bring so many assets, and many of them are assets that non-profits are lacking (e.g., marketing, strategic planning). We sometimes don't know how to get to that table." "One big takeaway: the culture clash between the non-profit sector and the business sector. In business, we work in 30 or 60 minute increments. We have an agenda. We're not just there to chat and hangout. On the flip side, non-profits want to build relationships, go deep on issues, and maybe not be as rigid as the business sector is. You must pay attention to that culture clash."
10 lessons learned from engaging the business community in collective impact
Because we're so interested in the different languages, cultures, and practices that separate the government, business, and non-profit sectors, we enjoyed this post, which captures lessons from the Collective Impact convening in New Orleans this past May.
Public–private partnership launches new AmeriCorps program to help communities build resilience
Excited to see news of a Resilience AmeriCorps pilot program, which would build on President Obama's Climate Action Plan and bring together the Corporation for National and Community Service (CNCS), the Department of Energy (DOE), the Environmental Protection Agency (EPA), the National Oceanic and Atmospheric Administration (NOAA), The Rockefeller Foundation, and Cities of Service."
How does collaborative governance scale?
We came across this intriguing paper from Chris Ansell and Jacob Torfing in Policy & Politics in GovLab's weekly briefing: "Scale is an overlooked issue in the literature on interactive governance. This special issue investigates the challenges posed by the scale and scaling of network and collaborative forms of governance. Our original motivation arose from a concern about whether collaborative governance can scale up."