Jul 15 2016

Weekly Briefing, July 11 – 15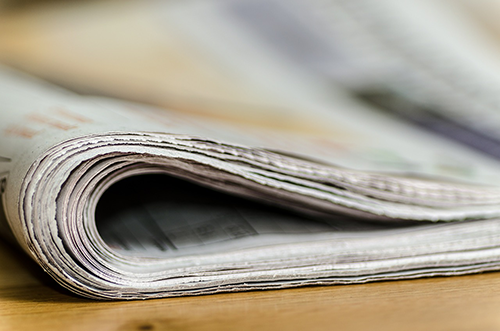 Every week, there are new intersector collaborations surfacing across the United States and new, fascinating research and commentary that provides insight into the intersector — the space where collaboration among government, business, and non-profit sectors enables leaders to share expertise, resources, and authority to address society's most pressing problems. To keep our readers, practitioners and researchers alike, in the know, we compile a weekly briefing that captures these insights, and we publish it here, on our blog, every Friday. If you like this briefing, you should sign up for our newsletter for more in depth coverage of the intersector.
Hardwiring urban innovation: RD&D partnerships for 21st century cities
This examination of city-university partnerships comes from Brookings, citing several successful examples and noting the promise of the Metrolab Network. "As noted by the National Resource Network, when structured to promote engagement with surrounding communities, city-university research partnerships can lead to more policy-relevant research and projects that improve urban environments and local government."
A public space Manhattan needs: Critics of the public-private Pier55 are looking a gift horse in the mouth
This opinion piece in the Daily News comes from Catie Marron, chairwoman of Friends of the High Line. She dissects the opposition to the development of Pier55, which is made possible by a public-private partnership between the Hudson River Park Trust and the Diller-von Furstenburg Family Foundation. "Opponents seem blinded by the fact that private funding will make Pier55 possible,"  she writes. "They fail to see that this is an inherently democratic space. Access is free to all."
Department of State, UVA Darden School, and Concordia announce finalists for 2016 P3 Impact Award
The Department of State's Office of Global Partnerships, Concordia, and UVA's Darden School fo Business have announced the finalists for the 2016 P3 Impact Award. They include projects that tackle "a variety of pressing global issues centered on themes such as technology, economic development, and health and sanitation."
Collaboration drives efficiency: Afterschool program providers pool data to measure impact across community
The Youth Community Data Center is an online hub that connects data from out-of-school program providers across Grand Rapids, Michigan, including data from the public schools and police department. "It's pretty major because it's system-building work. At the broad level, how do you align a lot of different organizations toward collective impact on children's outcomes?" Lynn Heemstra, Executive Director of Expanded Learning Opportunities Network, told MiBiz.
Partnership aims to make state healthier
Delaware currently ranks as the 32nd healthiest state. A partnership that brings together the Delaware Center for Health Innovation and the Delaware Health Care Commission aims to improve that ranking. "Choose Health Delaware, the movement behind DCHI's plans, has the primary goal of bringing together doctors, medical providers, hospitals, health care systems, community organizations, local leaders, patients, and residents to improve overall health of the state," Delaware State News reports.
Austin advocates look to private investment to address homelessness
A new pay for success initiative in Austin received $1.1 million in funding from the federal government. The initiative plans to "seek investors to help fund programs to house homeless people, and then share in some of the government cost-savings of not having those same people be treated by emergency medical services, wind up in jail or otherwise require costly government services."