Aug 14 2015

Weekly Briefing, August 10 – 14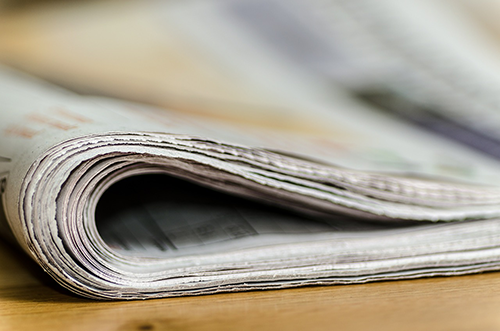 Every week, there are new intersector collaborations surfacing across the United States and new, fascinating research and commentary emerging that provides insight into the intersector — the space where collaboration among government, business, and non-profit sectors enables leaders to share expertise, resources, and authority to address society's most pressing problems. To keep our readers, practitioners and researchers alike, in the know, we compile a weekly briefing that captures these insights, and we publish it here, on our blog, every Friday. If you like this briefing, you should sign up for our newsletter for more in depth coverage of the intersector.
Opening doorways to opportunity in public housing
In Crain's this week, Shola Olatoye and Rasmia Kirmani-Frye of the New York City Housing Authority (NYCHA) write about the cross-sector partnerships they envision will play a key role in increasing public housing residents' potential for economic mobility. Referencing a collaboration between NYCHA and Citi, they write, "Such programs would not be a success if Citi and NYCHA did not collaborate to leverage the strengths of a variety of organizations, creating a comprehensive, coordinated solution to address the students' needs, from education to space to capital. We have made services more cost-efficient through a sustainable strategy that utilizes the strengths of a cross-sector, cross-industry partnership. Together we have opened doors to opportunities for underserved individuals in public housing to make better lives for themselves and enrich their communities and New York City in the process."
Affordable housing's forever solution
Don't miss this illuminating piece from NextCity's Jake Blumgart on land trusts and their potential to create permanently affordable housing communities. These land trusts are interesting to us, not only because of their aim, but also because they nearly always involve cross-sector collaboration (non-profits have to work with cities and private owners to secure the land trusts) and in some cases involve genuine intersector collaboration — with tri- and multi-sector governing boards whose members share in decision making.
Organizations to help fight preterm births in Fresno County being sought
From the Fresno Bee comes this call for backbone organizations for the San Francisco Preterm Birth Initiative, which is following the collective impact approach: "Fresno County has one of California's highest rates of preterm births, and the Collective Impact Effort is part of an effort, over the next 10 years, to reduce the number of babies being born too early and to improve the health of mothers. The effort is supported by the University of California, San Francisco's Preterm Birth Initiative, which has funding from the Bill and Melinda Gates and the Marc and Lynne Benioff foundations."