Aug 05 2016

Weekly Briefing, August 1 – 5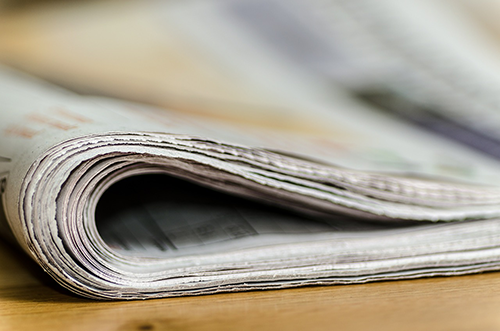 Every week, there are new intersector collaborations surfacing across the United States and new, fascinating research and commentary that provides insight into the intersector — the space where collaboration among government, business, and non-profit sectors enables leaders to share expertise, resources, and authority to address society's most pressing problems. To keep our readers, practitioners and researchers alike, in the know, we compile a weekly briefing that captures these insights, and we publish it here, on our blog, every Friday. If you like this briefing, you should sign up for our newsletter for more in depth coverage of the intersector.
5 ways mayors can build their communities' workforces
The five tips for mayors listed in this Governing piece about how to improve the talent pipeline in their communities include several cross-sector strategies, from engaging with local employers to working with colleges and workforce boards to create policies that align education programs and demand for talent.
What USAID has learned from its public-private partnership data
USAID recently updated its public-private partnership data set, which now includes information on more than 1,600 partnerships across the agency. This Devex piece explores the significance of this impressive data set: "This data not only helps us better understand how businesses, governments, and non-profits are collaborating to solve development challenges and allows for additional analysis and insights into partnerships and trends, but the process of collecting and sharing this information also demonstrates how far we have come and how far we still must go to effectively harness and utilize our data."
Collective Impact #Toolbox: After Action Reviews
In this piece from Living Cities, Brittany Ramos DeBarros discusses adapting an army technique for use in collective impact efforts to improve feedback culture. "The added structure helps teams get into a rhythm of giving feedback while keeping the focus on actionable learning instead of finger-pointing," she explains. "For all of these reasons the frame has been adapted for use by the for-profit and non-profit sectors. It's a great technique for cross-sector partnerships to employ in service of learning to work together differently."
Successful Public-Private Partnerships: From Principles to Practices
This extensive report from the Urban Land Institute looks at strategies for joint development by the public and private sectors, serving as a follow up to its "Ten Strategies for Public-Private Partnerships" from 2006. There are several sections to the report, including one on building a shared vision: "It must be an informed vision, and appropriate public participation is crucial in shaping, validating, and supporting that shared vision. Successful public/private projects fuse market potential, physical reality, and community goals."
Making school new
This SSIR piece looks at Remake Learning, a cross-sector network in Pittsburgh that's working to reshape education in the area. "Similar stories are unfolding across the greater Pittsburgh region as Remake Learning — a loosely organized innovation network — brings together disparate groups to reinvent education," the author writes. The program started with a series of informal meetings among stakeholders, from education researchers to cultural anthropologists to game designers and robotics experts.
Independent Sector's Focus Area Hub on cross-sector collaboration
Independent Sector recently released three new focus area hubs, which highlight critical non-profit-sector challenges and identify key resources for solving each one. The Organizational Relationships hub, developed with support from the Presidio Institute, includes several important resources for practitioners of cross-sector collaboration, including our case study Reducing the Risks of Catastrophic Wildfires in Flagstaff.