Apr 08 2016

Weekly Briefing, April 4 – 8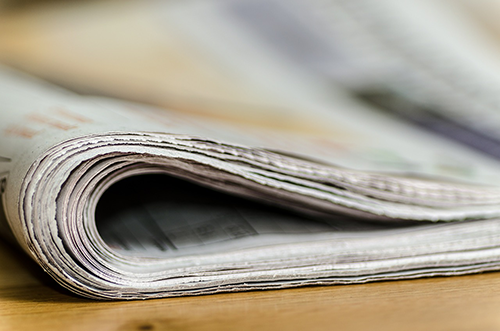 Every week, there are new intersector collaborations surfacing across the United States and new, fascinating research and commentary that provides insight into the intersector — the space where collaboration among government, business, and non-profit sectors enables leaders to share expertise, resources, and authority to address society's most pressing problems. To keep our readers, practitioners and researchers alike, in the know, we compile a weekly briefing that captures these insights, and we publish it here, on our blog, every Friday. If you like this briefing, you should sign up for our newsletter for more in depth coverage of the intersector.
How to build global cities that are engines of inclusion, not displacement
This Next City piece from two former HUD Secretaries highlights the need for strong partnerships for inclusive urban development: "Mayors must have a clear vision and a strong will, but also need to be able to build consensus and create meaningful partnerships. Cities cannot be truly inclusive without public, private, and non-profit institutions all pulling together."
Engage Mississippi: Collaboration is key to success
In the wake of the tornado that devastated Louisville, Mississippi, in 2014, Mississippi First Lady Deborah Bryant saw many disparate groups coming together to rebuild the city, including the Red Cross, churches, volunteers, local and state officials, and the National Guard, she explained at a community engagement summit organized by Engage Mississippi. Engage Mississippi aims to foster partnerships between non-profits, businesses, government, funders, and the arts to solve the state's most complex problems. "I can tell you one thing," Bryant continued. "All of these various entities pulled together in a disaster and we can do the same to meet other challenges."
Mayor Emanuel and regional partners launch joint effort to address international water challenges
A new intersector initiative in Chicago to drive water innovation is launching its work with three programs: a research consortium, a technology demonstration network, and an innovation program to encourage public and private entities to reuse resources from wastewater and water streams. Partners include the City of Chicago, the Metropolitan Water Reclamation District of Greater Chicago, World Business Chicago, the University of Chicago, Northwestern University, the University of Illinois, the U.S. Department of Energy's Argonne National Laboratory, public utilities, private industries, and entrepreneurs.
Devolution for an urban age: City power and problem-solving
This piece from Brookings' Bruce Katz discusses devolution and how "the solutions to our toughest problems will increasingly come from local leaders." Katz highlights how this relates to cross-sector collaboration: "Centralized, hyper-specialized, one-size-fits-all approaches are fundamentally ill-suited for today's challenges. 21st century problems demand rapid, locally-tailored solutions that take a holistic approach to problem solving — approaches that deploy the expertise, capacity, and resources of the public, private, and civic sectors in collaboration."
Community leaders ready to present 'collective impact' model
Midland, Texas, is embarking on a collective impact initiative for education. "For more than a year, business, community, and school district leaders have met, deliberated about the best path forward and ultimately created the foundation for a plan that, if successful, will reverse a downward academic achievement trend that has been years — and allegedly decades — in the making."
Private sector must be a part of the wildlife trafficking solution
From the Wildlife Conservation Service, details about a tri-sector collaboration that aims to stop wildlife trafficking: "That is why WCS is proud to be a founding member of the U.S. Wildlife Trafficking Alliance, a public-private partnership that has brought together the conservation community, the private sector, and government to seek solutions to this crisis. The Alliance is committed to working together so that illegal wildlife products are not sold in the U.S. and educating consumers that their actions will ensure a future for wildlife."