May 01 2015

Weekly Briefing, April 27 – May 1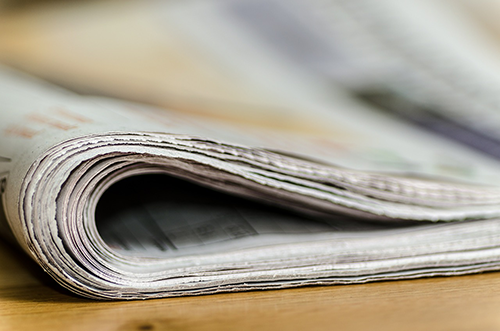 Every week, there are new intersector collaborations surfacing across the United States and new, fascinating research and commentary emerging that provides insight into the intersector — the space where collaboration among government, business, and non-profit sectors enables leaders to share expertise, resources, and authority to address society's most pressing problems. To keep our readers, practitioners and researchers alike, in the know, we compile a weekly briefing that captures these insights, and we publish it here, on our blog, every Friday. If you like this briefing, you should sign up for our newsletter for more in depth coverage of the intersector.
It's actually OUR honor to be an EPA SmartWay affiliate!
This blog post from the Environmental Defense Fund was a great reminder of an impressive cross-sector collaboration launched last year: SmartWay, whose "approach is one of partnership," writes Christina Wolfe, Manager, Air Quality, Port and Freight Facilities for EDF. "The program brings together partners from the public and private sectors, to demonstrate the way modified operational practices can benefit both the environment and the bottom line," she writes of the project, which has "kept 60 million tons of greenhouse gas emissions out of our atmosphere and conserved 144 million barrels of oil in that process."
#NewUrbanPractice: May 1 Twitter Chat on harnessing data and technology to improve the lives of low-income people
Hosted by Living Cities, and related to the organization's efforts to open source its annual report, this Twitter Chat (today at 12:30!) will bring together "leaders from the field of civic technology to discuss ways to leverage data and technology as part of a #NewUrbanPractice geared toward getting dramatically better results for low-income people, faster."
Panelists of "What Makes Evaluating Complexity Different?" answer your questions
We eagerly participated and blogged about about FSG's March webinar on evaluating complexity and are thrilled to see that FSG is launching a series of videos in which panelists Cris Kutzli, Mona Jhawar, Hallie Preskill, and Srik Gopal will discuss unanswered questions from the webinar. "We received so many great questions during the event that we couldn't answer them all during the live Q&A…Here, we continue the conversation in a two-part Google Hangout series with the webinar panelists. In the video below, FSG's Hallie Preskill and Srik Gopal discuss what it means to take a "complexity lens" during evaluation. Next week, Cris Kutzli and Srik Gopal will discuss keeping an "ear to the ground" while evaluating complex initiatives. Please share any additional questions on evaluating complexity in the comments below!"
Somerville enlists 'Secret Residents' to monitor city services
Love this interesting enlistment by the public sector of a practice common in the private sector.
Bill to promote social-impact bonds has support in high places
We're following the progress of social impact bond  legislation that Republican Sen. Orrin Hatch of Utah and Democratic Sen. Michael Bennet of Colorado are working to advance. The bill would appropriate $300 million for state and local social-impact bonds over 10 years. Catch up on the bill's progress from this recent piece from the Chronicle of Philanthropy.