Apr 22 2016

Weekly Briefing, April 18-22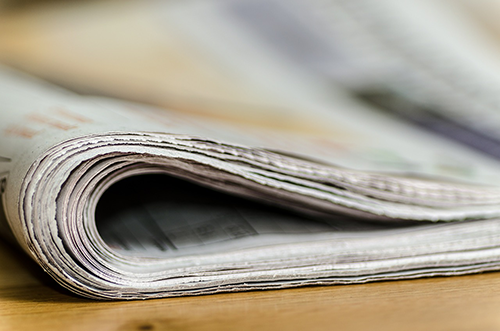 Every week, there are new intersector collaborations surfacing across the United States and new, fascinating research and commentary that provides insight into the intersector — the space where collaboration among government, business, and non-profit sectors enables leaders to share expertise, resources, and authority to address society's most pressing problems. To keep our readers, practitioners and researchers alike, in the know, we compile a weekly briefing that captures these insights, and we publish it here, on our blog, every Friday. If you like this briefing, you should sign up for our newsletter for more in depth coverage of the intersector.
How philanthropy, business, and government sparked Detroit's resurgence
We'll be tuning in to this Brookings event on cross-sector collaboration in Detroit, featuring Rip Rapson of the Kresge Foundation and other individuals from across sectors who have played a key role in Detroit's resurgence. "Due much in part to an unprecedented collaboration among philanthropy, business, and government, Detroit is benefiting from private and public sector investments downtown and across its neighborhoods."
13 startups chosen for San Francisco regional 'Startup in Residence' program
This piece from GovTech discusses the return of the San Francisco Mayor's Office of Civic Innovation's Startup in Residence Program, which is back after a two-year hiatus, with programs in four Northern California cities. The program "intends to borrow the startups' entrepreneurial flare for problem solving by physically embedding them inside city departments for 16 weeks, tasking them with co-developing solutions with staff." According to San Francisco Chief Innovation Officer Jay Nath: "When we think about all the many problems we're facing in society, we at City Hall can't do it alone, we need to work across sectors. We need to be collaborative, and we need to be open."
Massena taking part in public-private partnership with American Federation of Teachers
A program in McDowell, West Virginia, promotes partnerships to address the area's economic and educational struggles: "Partners from business, foundations, government, non-profit agencies, and labor have committed, in a signed covenant, to seeking solutions to McDowell's complex problems — poverty, underperforming schools, drug and alcohol abuse, housing shortages, limited medical services and inadequate access to technology and transportation." The program, which involves cross-sector partners sharing services, money, products, and expertise, will now also be implemented in Massena, New York.
Michigan non-profits make steady progress through collaboration
This article in MiBiz details the progress of the non-profit sector in Michigan, which has unique, strong partnerships with state government, including the existence of the Governor's Office of Foundation Liaison, "a cabinet-level position created in 2003 to advise the Governor directly on matters of policy reform, innovative funding, and strategic collaboration. The liaison also relays the state's main concerns back to non-profit leaders." This Office has "been a very important tool for cross-sector collaboration and looking for opportunities where the non-profit sector and foundations can complement what the state is doing," said Rob Collier, President and CEO of the Council of Michigan Foundations.
What does it take to forge strong partnerships between cities and anchor institutions?
Although we unfortunately missed out on the event itself, we were interested to see this recap from the Urban Institute's "Catalyzing City and Anchor Institution Partnerships" panel. The recap highlights the need for these partnerships to evolve: "Collaborations between cities and anchors are often ambiguous and predicated on one-off transactions, but to unlock the potential of these collaborations, cities and anchors need to forge long-term partnerships around shared goals."
Community engagement matters (now more than ever)
This SSIR piece isn't strictly related to cross-sector collaboration, but it provides a great in-depth look at community engagement, a topic that is often key to intersector work, specifically for data-driven and evidence-based practices. According to Paul Schmitz and Melody Barnes, "Data-driven solutions will be feasible and sustainable only if leaders create and implement those solutions with the active participation of people in the communities that they target."